Home and apartment rentals for 2017 are on an upward trajectory. And renters have numerous options when it comes to what type of space they decide to live in. Whether it is an apartment, single-family, or multifamily home, location, amenities, and size are just a few of the standard factors that come into play. But if there is one thing that each and every renter has in common, it's that they all need functional spaces to store their belongings.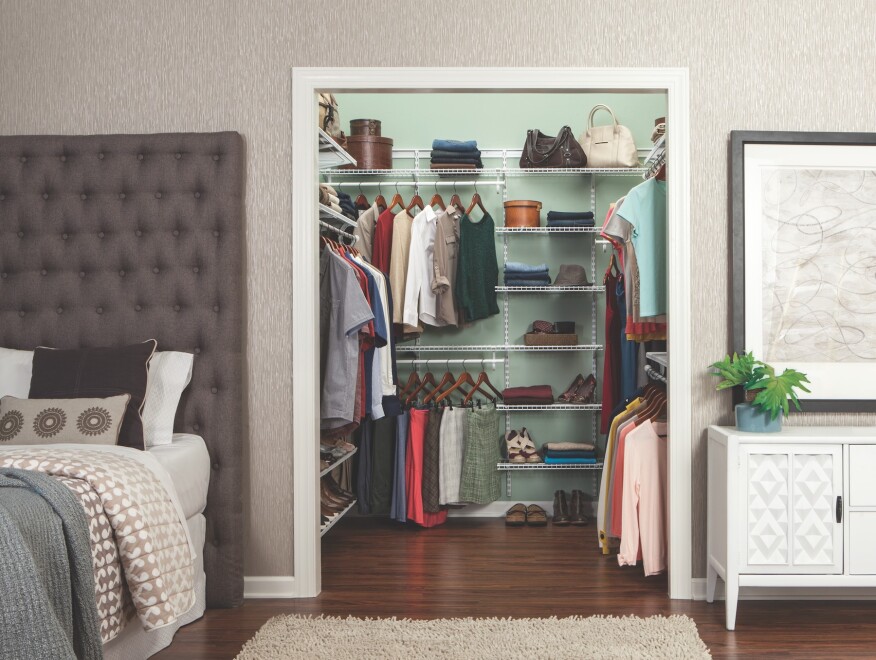 In a study performed by ClosetMaid, 42% of potential customers said they are willing to pay more in rent for improved storage spaces. Closets located in the bedroom and hallways without efficient shelving are no longer acceptable. Upgraded storage systems not only give property owners the edge in competitive markets, but also fulfill a growing demand. Landlords will benefit if they can showcase the functionality of these premium closet systems.
According to the ClosetMaid study, closet spaces are the second most considered home area for which responders are interested in purchasing home organization products. This willingness to pay a slightly higher rent indicates a preference for upgraded closets, which can be useful for property management companies.
It is essential to not only offer storage for long-term housing, but also in rentals with relatively short-term tenancy. Nearly 75% of responders to the study (all current renters) plan to move within the next three years, but only 36% plan to rent again. Therefore, rentals aren't totally temporary living quarters, and builders and developers should not skimp on the storage spaces within.
In an era with high rates of disposable income, buyers and renters alike accumulate a lot of stuff. When it comes to finding a place to live, people don't simply look at one apartment or house before making their final decision. For that reason, a housing unit that offers abundant shelving and purposeful closets could be the winner when the real estate hunt comes to a close.