PARTNERS
Woodside Homes
Since 1977, the Woodside Homes name has been synonymous with integrity, excellence, and design innovation. As one of America's top 30 homebuilders, we are committed to providing the knowledge and experience that encourages our customers to realize their ideal lifestyle. Now, Woodside has found its own place to call home as part of Sekisui House, a 60-year-old global company that has built more than 2.3 million homes, sharply focused on creating comfortable spaces as a part of ecologically sound communities.Sekisui House is helping us introduce energy saving technologies and environmental standards that are new to the United States, along with the superior level of service that home buyers have come to expect from Woodside Homes.To our customers, our promise remains unchanged: every decision we make when designing, building and delivering their home is thoughtful and smart...definitively Better By Design.
---
Sekisui House
Since our company was founded in 1960, we at Sekisui House have always prioritized our customers' lifestyles, incorporating the very latest technologies as we engage in business with a customer-oriented approach to bring people comfortable living, at all times. As leaders in the Japanese housing industry, we were among the first to become involved in developing environmental technologies to help achieve a sustainable society.
Our track record has also garnered a high level of recognition, and we are expanding our international business. Homes are not items to be consumed, but social capital to be passed on and lived in by future generations and other families. Ensuring that our customers remain just as satisfied over several decades is our vital mission. With our fundamental philosophy of "love of humanity" at the core of our corporate identity, we will continue to fulfill our responsibility as a company that plays a vital role both locally and globally.
---
Builder Magazine
Published by Hanley Wood, BUILDER is the leading brand in residential construction and serves as the magazine of the National Association of Home Builders (NAHB). For more than three decades, BUILDER has provided essential news, information, and resources about products, technologies, trends, regulatory requirements, and best practices to help home building professionals navigate challenges for success. With an integrated media platform encompassing print, online, and in-person, BUILDER is a trusted source for top builders, architects, and other industry professionals across the country.
---
KTGY Architecture + Planning
KTGY Architecture + Planning is an international full-service architecture and planning firm delivering innovation, artistry and attention to detail across multiple offices and studios, ensuring that our clients and communities get the best we have to offer no matter the building type or location. KTGY's architects and planners combine big picture opportunities, modern sustainable practices and impeccable design standards to help create developments of enduring value. www.ktgy.com, Facebook, Twitter, LinkedIn, Instagram, Vimeo, YouTube
---
Howard Hughes Corporation's Summerlin
Summerlin® is a 22,500-acre master-planned community tucked into the foothills on the western rim of the Las Vegas valley. This is life lived wide open, amid the rosy glow of the internationally renowned Red Rock National Conservation Area. With a wide array of educational choices, an urban Downtown oasis, and the most diverse collection of housing Southern Nevada has to offer, we've got a thing or two to show you.
---
Ryan-Young Interior Design
We are one of the top Interior Design Firms in the world. We specialize in the merchandising of Model Homes, Commercial Spaces, Multifamily Developments, Clubhouses, Fitness Centers and Hospitality. We are distinguished among the Building Industry across the country and we have more than 175 awards.

---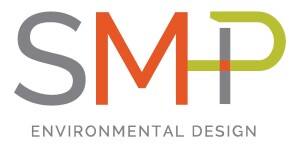 Summers/Murphy & Partners Landscape Design
We are SMP, Summers/Murphy & Partners, a creative, full service and budget conscious professional landscape planning firm with over 50 years and many awards to our credit. The role of SMP has evolved and expanded over time, calling on us to research, innovate, apply new technologies and changing trends to the design process. Our goal is that the landscape planning component enriches both the beauty and value of the overall project. Our art exists to be seen and enjoyed, to invite and connect, to enliven and sustain. Our clients are glad to have us at the planning table, working together to research, develop and implement smart, sustainable and saleable solutions that address lifestyle, climate and land. The SMP portfolio encompasses a breadth of experience, including landscape planning for residential design, master planned community design, commercial/institutional design, recreational/golf course, resort and hospitality design. The firm provides for every aspect of landscape master planning, whether it is governmental relations and community refurbishment in the U.S. and beyond, or plan checking services, both governmental and private entity. Moreover, we are keenly attentive to schedules and budgets, ever aware of the concerns and mandates that drive the land development process.
---
L.R. Nelson Consulting Engineers
L. R. Nelson Consulting Engineers, Inc. was founded in 1987 to provide professional engineering services to Southern Nevada and the American Southwest. Our mission now, as then, is to provide Quality and Innovative engineering services including Forensics, Planning, Civil, Structural and Surveying. At L. R. Nelson Consulting Engineers, Inc. we believe in America, invested in its past, investing in its future. With offices in Las Vegas, Nevada and Salt Lake City, Utah, L. R. Nelson Consulting Engineers, Inc. is here to serve you. L.R. Nelson Consulting Engineers, Inc. is looking for qualified technical and professional personnel for Structural Engineering Intern, Assistant Planner, and Civil Administrative Assistant positions. Your Career starts today HERE at L.R. Nelson Consulting Engineers, Inc.
.
---
SPONSORS