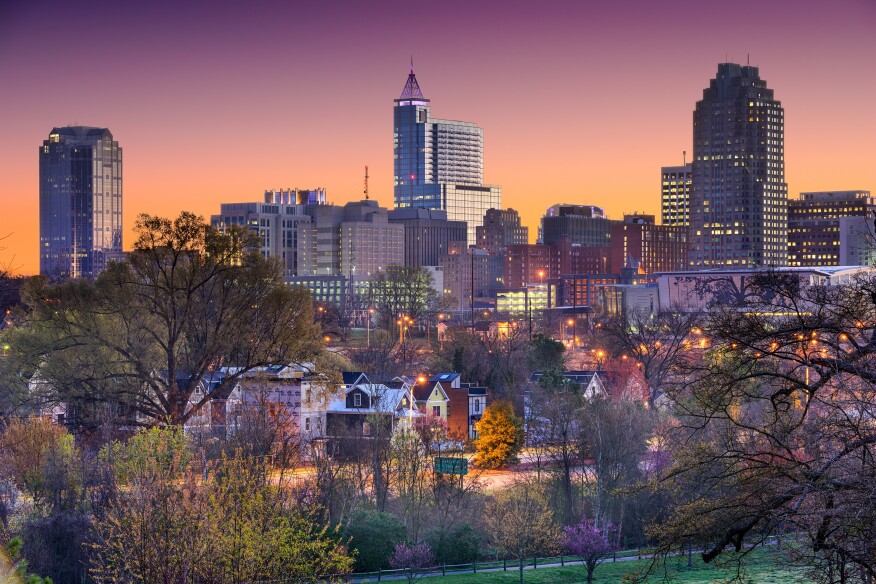 I spent a few days in early June in Raleigh, North Carolina, a market that is ranked sixth for positive domestic net migration and has nearly 20% more high-income jobs compared with pre-pandemic times.
While in town, I toured new-home communities and joined the Zonda team and industry friends for our Dealmakers event. Here are my 10 takeaways from the trip:
1. First-time and move-up buyers are both active with the former "sick of paying rent" and the latter driven by life changes. Divorce, marriage, new higher-paying jobs, and unsuitable existing homes all referenced.
2. To-be built homes are equally as popular as specs in some communities. Extended rate locks help, plus a near full reversion back to pre-pandemic cycle times. The assumption is that the majority of folks are looking for quick move-ins this year to replace lack of resale supply.
3. Select communities are capping sales again to prevent gapping out. The community we visited that was capping sales already did so earlier this year as well and have been raising prices. Unique product. Unique location.
4. Mortgage rate buydowns in the 5%s go a long way with consumers. People understand "rates are going up" but aren't watching them as closely as some of us on Twitter. Education from the sales teams makes them realize how important buydowns are.
5. "Just build more affordable homes." Easier said than done. Local housing affordability is stretched, but construction and design restrictions/regulations make it difficult to build affordable townhomes.
6. Development costs are still going up.
7. There is a voracious appetite for land (not only in Raleigh but across the country).
8. The build-to-rent (BTR) market has lost its shine. Only a couple of BTR deals were converting to for-sale last year versus an estimated 30% to 50% today in the Southeast.
9. Watch credit tightening and the impact on the economy and new construction. Lending in the multifamily space has (largely) frozen with early signs of tighter credit for smaller for-sale builders as well. Discussed as the "elephant in the room."
10. We will never be able to catch the market exactly due to long lead times in our industry, but we need to try to block out headline noise and stay focused on longer-term trends. Stop-go development isn't good for anyone.