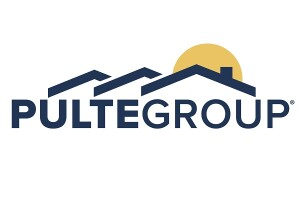 This article has been updated March 16, 2023.
For the second time since December 2022, a PulteGroup senior executive team member has been terminated from their position. According to the home builder's 10-K filed with the Securities and Exchange Commission on Feb. 6, 2023, Michelle Hairston, the former senior vice president, human resources, for PulteGroup, left the company in February.
"On February 2, 2023, it was agreed that the employment of Michelle H. Hairston, senior vice president, human resources of the company, would end effective February 10, 2023," the home builder wrote in its 10-K form. According to the company, Hairston would qualify for separation benefits under the PulteGroup Executive Severance Policy based on "a qualifying termination of employment without cause."
Hairston was appointed senior vice president, human resources, in April 2018 and previously held various area and corporate human resources leadership positions since 2009, according to PulteGroup.
The termination of Hairston follows PulteGroup's decision to fire incoming chief operations officer Brandon Jones in December 2022, after an investigation that determined he violated the company's code of ethical business conduct. Jones, the former senior vice president of field operations, was sued by the Pulte family, who alleged harassment and defamation of company founder William Pulte, his grandson, Bill Pulte, and the family of Bill Pulte through a network of Twitter bots.
A news release published by the Pulte family alleges PulteGroup CEO Ryan Marshall represented to employees that Hairston was resigning "because of a work software upgrade" following a raise, bonus, and internal performance review. The Pulte family said Hairston was removed from the PulteGroup website on March 9, 2023.
PulteGroup said the release from the Pulte family "made false and inaccurate representations" about Hairston and the reason for her separation from the company.
"We want to affirm our support and appreciation for Michelle Hairston who recently left PulteGroup after 20 years of service," PulteGroup wrote in the release. "Mr. Pulte has made inaccurate and harmful allegations regarding the reasons for Ms. Hairston's separation."
An independent investigation by King & Spalding into the alleged violations of PulteGroup's code of ethical business conduct relating to the improper use of social media by Jones determined he acted alone. The investigation determined there was "no evidence of involvement in or knowledge of [Jones'] conduct by any other company employees."
However, at the time the investigation's findings were announced, Bill Pulte said the investigation was not independent and called for a "legally defined" independent investigation to be conducted. Pulte said Hairston worked with King & Spalding's John Horn during the law firm's investigation of PulteGroup.
"As we understand it, human resources and King & Spalding led the post-termination probe into Brandon Jones' social media harassment campaign," Pulte told BUILDER. "That means Hairston had direct oversight that should have included her and her C-suite colleagues. Our concerns about this probe not being an independent investigation have now been validated."
PulteGroup affirmed that the investigation into improper social media use determined Jones acted alone and "there is no evidence of involvement or knowledge of this former employee's conduct by any other company employees."