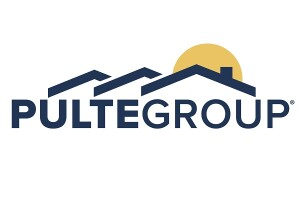 It ain't over till it's over, and Bill Pulte says PulteGroup's investigation into a series of malicious tweets directed at his family has a long way to go despite the company's declaration that the case is "complete and closed."
An independent investigation into the alleged violations of PulteGroup's code of ethical business conduct relating to the improper use of social media by former employee Brandon Jones by King & Spalding determined he acted alone.
According to the investigation, there was "no evidence of involvement in or knowledge of his conduct by any other company employees."
Jones, the company's former senior vice president of field operations, was set to become the chief operating officer of Pulte this month, but was fired after the company determined he had violated the company's code of ethical business conduct.
The Pulte family filed a civil complaint against Jones, alleging harassment and defamation of PulteGroup founder William Pulte, Bill Pulte, and the family of Bill Pulte through a network of Twitter accounts.
King & Spalding's investigation, led by John Horn, former U.S. attorney for the Northern District of Georgia, determined Jones had established multiple separate Twitter accounts, which he used to make critical comments "relating to certain members of the Pulte family."
Additionally, the investigation determined there was no evidence that Jones used artificial intelligence or any other automated technology, such as a bot network, to post on Twitter.
"The board of directors and leadership team of PulteGroup sincerely regret that inappropriate comments were posted on social media, and that there was a violation of standards we hold for all employees," says Thomas Folliard, PulteGroup board chairman. "We have the highest respect for our founder and his family, with which the company maintains a positive relationship. After this comprehensive review, we consider this investigation complete and closed."
Pulte isn't convinced and is calling for a "legally defined" independent investigation.
In his own statement, he says the company needs to "agree to subpoena the executive, and anyone else on the management team, who deactivated accounts after there were confidential communications between member(s) of [the] Pulte family and the board of directors."
He says King & Spalding's "vested interests in maintaining significant billable hours … precludes them from conducting a truly independent investigation shareholders deserve."