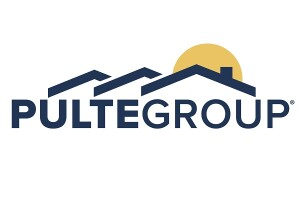 PulteGroup has fired incoming chief operating officer Brandon Jones days after the Pulte family filed a civil complaint against Jones, alleging harassment and defamation of the company's founder, William Pulte, Bill Pulte, and the family of Bill Pulte through a network of Twitter bots.
Jones, the company's senior vice president of field operations, was due to become the chief operating officer of Pulte in January. The company says the departure of Jones follows an independent investigation that determined he had violated the company's code of ethical business conduct. PulteGroup president and CEO Ryan Marshall will assume the responsibilities of Jones on an interim basis.
The suit, filed Dec. 13, accused Jones of holding "an eight-year grudge" against Bill Pulte and using fake identities on Twitter to harass Pulte and members of his family. The Pulte family called for an independent investigation "firewalled off from executives" to assess the extent to which company and shareholders resources were used in Jones' alleged behavior.
In a release announcing the lawsuit, Bill Pulte, a former independent member of the board of directors of PulteGroup, said he took action to "protect the legacy of Pulte Homes, my grandfather who was my mentor and partner, as well as my own reputation and to prevent Jones from doing irreparable harm through his continued spreading of vicious lies."
Bill Pulte alleges Jones' grudge stems back to when Pulte and his grandfather, William Pulte, "took on executives at the company" ousting Jones' boss, former CEO Richard Dugas, in 2016.
Bill Pulte also opposed a proposal of the expedited promotion of Jones to chief operating officer while he was on the company's board of directors in 2018, winning unanimous board approval in blocking the promotion request of CEO Ryan Marshall. In October 2022, the company announced Jones would become executive vice president and COO, effective the first day of 2023.
The 100-page complaint, filed in the Circuit Court of the 15th Judicial Circuit in Palm Beach County, Florida, alleges Jones used a variety of fake Twitter profiles to harass Bill Pulte and his 3.2 million followers. The complaint alleges Jones made representations about PulteGroup discussing employee layoffs, past and future performance, and internal board conversations "he was not a party to" through various fake Twitter profiles.
In the complaint, Pulte alleges Jones and his bot network "made constant and repetitive attacks on the Pulte family, accusing members of the Pulte family of crimes, specifically arson, elder abuse, and securities laws violations." The fake profiles include the appropriated identity of a deceased man in Kentucky, AI-generated profiles of males and females, and a business journalist covering PulteGroup, according to the complaint.