Williams Homes, Inc. has announced the streamlining of the company's senior-level corporate executive team to support the strategic growth of its family of home building divisions throughout the west.
The privately held company established in 1997 is headquartered in Los Angeles, California, and is actively building in Southern and Central California, and the Mountain States.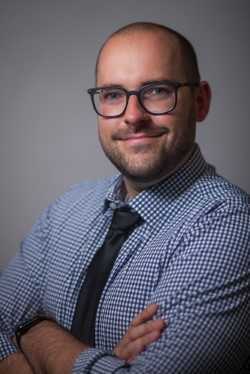 As the company's three regional divisions continue to expand operations, president and CEO, Lance Williams, appointed Daniel Faina to division president, Southern California; Mike Badner to division manager, Mountain States; and confirmed Pat Henneberry continues as division president, Central Coast.
Faina is responsible for business management and day-to-day operations enabling him to implement his expertise in sales and marketing, personnel training and teamwork, and strategize on land acquisitions and product development. Faina has been with Williams Homes since 2007.
"As we look to grow our local operations during the next five years, Dan will be instrumental in helping us continue to build our culture and company," said Williams. "We are extremely fortunate to have someone with Dan's talents, credentials, and proven experience to fill this critical new role."
Badner will utilize his 30-plus years of experience and knowledge of new home development to further expand home building operations outside of California. Badner has been with Williams Homes since 2014 and holds a proven track record of successful project management for the company.
"Mike's appointment represents Williams Homes' commitment to constantly looking from within to improve our executive team," said Williams. "With his experienced leadership, I believe we can boost our overall customer experience and generate meaningful returns from operations under his management now and in the future."
Henneberry will continue to develop the company's home building developments from Lompoc to Paso Robles. His focus will be on further expanding Williams Homes' offerings in the region, building cost efficiency, and exceeding the expectations of valued home buyers. Henneberry joined Williams Homes in 2017.
"Pat's comprehensive understanding of home building and his career experience is tremendously valuable as we strive for continued success in the Central Coast," added Williams. "Pat is extremely talented with a solid reputation for helping home builders evolve while improving the bottom line."