On Sept. 29, 2009, CNN read the eulogy for Waterlace, an ill-fated 599-acre community 25 miles from downtown Atlanta, whose developer went bust and whose lender got taken over by the FDIC. Only 13 of 400 homes proposed for Waterlace were completed and sold. "All that's left," said a breathless CNN reporter, "are hundreds of vacant lots that no one is likely ever to want to buy."
Such predictions were common then. Hundreds, perhaps thousands, of "zombie" subdivisions—partially finished projects left for dead in the wake of the economic recession by builders, developers, investors, and banks—were spreading like a virus across cities whose own booms proved ephemeral.
The buyer migration from California never materialized for Teton County, Idaho, where at least 36 approved subdivisions lie fallow, says that county's commissioner Kathy Rinaldi. Virginia developer Bill Slenker says he's looked at 30 to 50 abandoned subdivisions over the past two years, only to return disappointed because most are either too far away from job centers, too big or too expensive to restart. The next phase of one project, he recalls, would have cost $4 million to bring in utilities "to flush the toilet of the next house built." How, asks Slenker, can he justify borrowing to repair broken subdivisions when he still can't estimate what a community's absorption rate will be?
Risk-Worthy Revivals
While financing and future sales are still issues, some partially built projects are worth salvaging; in fact, they may be among the best deals in what's shaping up as a new home building landscape. "There's been a flight to quality" among builders and developers looking at abandoned subdivisions as growth opportunities, says Rob Jordan Jr., president of The Jordan Co. in Atlanta.
Jordan proved CNN wrong when his real estate company brokered the sale of Waterlace on March 31, 2010, to Reynolds Capital Group, which paid $5 million for what had been an $18 million note. Reynolds Capital's sister company, Reynolds Signature Communities, is managing the completion of Waterlace, now renamed The Canoe Club to highlight this property's most alluring amenity, 50 acres of lakes. The developer took a year to relaunch this project and "get the chess pieces in order," says Richard Whiteley, senior vice president for Reynolds Development & Management Group.
Whiteley says another 350 homes will be built on this land eventually, and the first new houses in more than two years finally started coming out of the ground this spring. Prices for new homes at The Canoe Club start in the low $300,000s, compared to around $500,000 for Waterlace.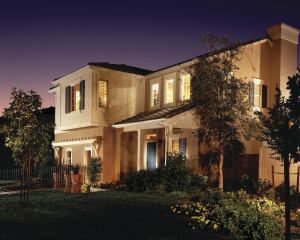 Other adventurous builders plunging into the muddied waters of abandoned subdivisions include Watt Communities, a division of Watt Cos. in Santa Monica, Calif., which has four such projects it acquired from banks underway in the Golden State: a 130-lot project in Menifee called Mosaic, half of whose homesites were completely improved; a 43-unit community in Vista called Amber Wood, where 17 homes were already sold and occupied; a project in Simi Valley called Water Stone, with a dozen completed homes and 36 finished lots; and 18 slabs in Oxnard.
Watt financed two of these resurrections itself, and the other two through joint ventures with Grosvenor Investment Management. "Going after these projects gives us the opportunity to buy at essentially below replacement cost," says Watt Communities' president Howard Press. His company is selling lots at Menifee to other builders and completing the other subdivisions itself.
Two-year-old Henry Walker Homes recently acquired a subdivision in Washington City, Utah, called Coral Ridges, where production stopped in 2008. Two dozen of this community's 201 homesites are fully improved, and the other 177 require utility hookups, curbs, and streets. The builder's immediate growth strategy is to find other abandoned subdivisions to fix and sell. "Right now, that's our only objective," says marketing director Adam Harmon.
Learn more about markets featured in this article: Atlanta, GA, San Diego, CA, Oxnard, CA.