PulteGroup is the latest builder to smash past earnings estimates, saying it pulled in $882 million in profit in its fourth quarter while warning that higher mortgage rates were taking a toll on its recent orders.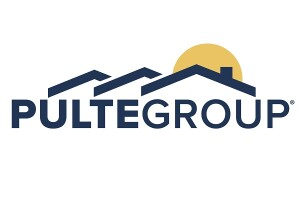 But new-home orders in the quarter fell 41% from the same quarter last year, while its cancellation rate jumped to 32% compared with 11% last year. Its unit backlog at the end of the quarter was 12,169 homes with a value of $7.7 billion.
"While demographics, supply dynamics, and the overall financial benefits of homeownership keep us confident about long-term demand, Federal Reserve actions to fight inflation through higher interest rates continued to impact home buying demand in the quarter," CEO Ryan Marshall said.
"Given these conditions, we are managing our house and land inventory to efficiently turn our assets and maximize returns, while continuing to strengthen our balance sheet and return funds to our shareholders."
For the fourth quarter, home sale revenues increased 20% over the prior year to $5.1 billion. Higher revenues for the quarter were driven by a 3% increase in closings to 8,848 homes, in combination with a 17% increase in average sales price to $571,000.
The earnings' beat—25% higher than analysts expected—came a week after D.R. Horton cruised past its estimates. But like Pulte, Horton said conditions were worsening as 2023 got underway.
"We are continuing to offer mortgage interest rate locks, buydowns, and other incentives to drive traffic to our communities, and we are reducing home prices where necessary to optimize the returns on our inventory investments," Horton co-chief operating officer Paul Romanowski said on the earnings call.
"Our second quarter sales volume will depend on the strength of the spring selling season, and we currently expect significantly higher levels of net sales orders in the second quarter as compared to the first quarter based on historical seasonal trends, current market conditions, and our inventory of completed homes available for sale."