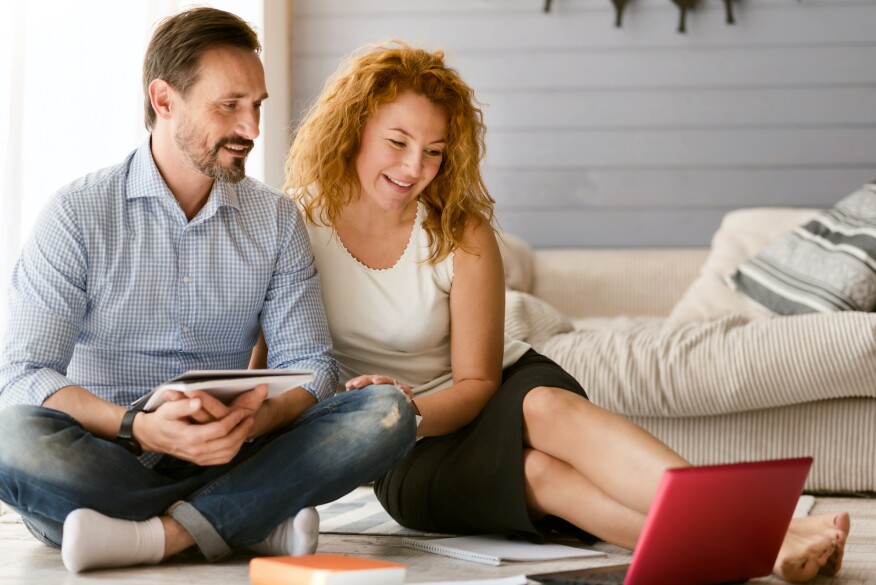 In recent blogs, we have detailed baby boomers, millennials, and Gen Zers and their respective interactions with the housing market. We now turn our attention to Generation X. Despite being roughly 20% of the U.S. population, this cohort often takes the back seat in the housing discussion as the barbell of demographics, boomers and millennials, take the front.
Facts about the Gen X cohort:
While the age varies by source, Gen Xers are generally considered those age 40 to late 50s;
A recent analysis found Gen Xers to be the strongest demographic cohort in terms of ability to buy homes. Their relative strength comes from the generation hitting peak earning years, allowing for better affordability in the move-up and luxury markets; and
Gen Xers have accumulated substantial wealth over the years, including home equity, trailing just baby boomers in terms of housing wealth.
To understand Gen Xers today, we have to understand where they are coming from. During the mid-2000s' housing boom, homeownership across all ages, including Gen Xers, was trending up. The accompanying housing and economic recession, however, led to job losses, wealth destruction, and increased foreclosure activity. This resulted in mental and financial scars for years to come.
Nearly 15 years later, however, many Gen Xers are thriving. As mentioned, this group is at their peak earning years while also benefiting from growth in both the stock market and home prices.
In fact, Gen Xers have the second highest homeownership rate today behind baby boomers:
Limits on housing supply and affordability hold back larger markets. More populous lifestyle markets like Los Angeles/Orange County, New York City, and San Diego have the lowest rates given the higher barriers to entry for homeownership; and
Real estate is a key driver in wealth accumulation. The high homeownership rate has allowed many of those in the cohort to build up substantial housing wealth (see chart below).
Notice that Gen Xers endured a significant drop in real estate wealth through the Great Recession but have since strongly recovered. Gen X real estate wealth of $14 trillion is even catching up with the baby boomers at $19 trillion.
When looking at the generational share of total net worth, Gen X is slowly gaining on the baby boomers as well. In fact, boomers' peak wealth share was 55.9% in the third quarter of 2016 and has declined to 52.3% since then. If current trends continue, Gen X could overtake the baby boomers as the wealthiest generation by the mid- to late-2030s. Baby boomers are expected to follow the same pattern seen from the Silent Generation where they spend their savings in retirement and/or give away wealth to descendants.
The high homeownership rate among Gen Xers is important when you think specifically about the new-home market. Home builders surveyed by Zonda report that move-up buyers represent the largest share of their overall shopper pool. While baby boomers have the highest homeownership rate, they are likely to pursue move-down housing options rather than move-up.
The lock-in effect, the idea that one does not want to move because they don't want to reset their current interest rate, does apply exclusively to existing homeowners, but there are other considerations.
Move-up buyers ranking first suggests some people are moving for lifestyle or life stage reasons versus simply financial. Further, we know that homeowners are sitting on a record level of home equity, which when tapped, can help soften the blow of a higher mortgage rate, especially when combined with builder-paid mortgage rate buydowns.
When we consider a move from the Gen X population, it's important to know what matters most to them. A survey by the National Association of Realtors highlights the generation's desire for a nice neighborhood within a reasonable distance to employment centers and relatively large but affordable homes.
Since Gen Xers represent top buyers today, it's important to understand what they want and where they want to live, especially since they finally have the financial backing to support their homeownership decisions.