Here we have it. Real estate has concluded that, in 2015, "First-Time Buyers Were the Market Wallflowers." And, if that's the case, Bobby Berk intends to pick a few of those wallflowers.
Bobby Berk was 22 years old the year that Bassenian Lagoni, Pardee Homes and BUILDER teamed up to build what was then dubbed "The Ultimate Family Home," a Zero Energy 5,300 square-foot pioneer of sustainability in Las Vegas' Nevada Trails master planned community.
Things have changed. For Pardee, which is now part of a top-10 ranked home building family of companies TRI Pointe Group; for Berk, who's grown up to be one of the nation's most influential young voices in home interior design, and for real estate, whose obsessive attention and constant refrain is about how to get those "wallflowers" to come in and join the party.
While the idea of homes that generate their own energy has not lost currency since the Pardee-BUILDER initiative in 2004, the idea of homes that generate excitement among buyers regarded as the "wallflowers" of the market has taken on new urgency.
A home that innovated in 2004 brought new ideas to the fore around energy performance, home automation technology, living zones and flow, storage, and the first-blush indications that indoor-outdoor rapport was an important emerging trend to pay attention to.
With apologies to the location of that project, and our upcoming Responsive Homes initiative, set for unveiling in the Las Vegas-area master plan of Inspirada in Henderson, Nev. on Jan. 18, 2016, the innovations of 2004 are table stakes in 2016.
Which is why the partners who teamed up in 2003 and 2004 to do the Ultimate Family Home welcome none other than our Millennial poster-child, Bobby Berk, in a role as creative director on the project. He's where a lot of the innovation in the effort is coming from.
Have a look at how he's thought of our challenge--exciting a generation of young adults besieged by financial and cultural impediments into a driving desire to own, not just any home, but a dream home--in this video, captured by our own Kaitlyn Rossi.

Berk has an eye and a passion for what excites, what calms, what functions, what accents, what splashes, and what mutes, and the Bassenian Lagoni's floor-plans and a host of manufacturers' most advanced new approaches to cracking the Millennial code become a kind of canvas and media for Berk to play with.
As he's been doing for a while. As a matter of fact here's how and where it all got started, in the Missouri farm town of Mount Vernon: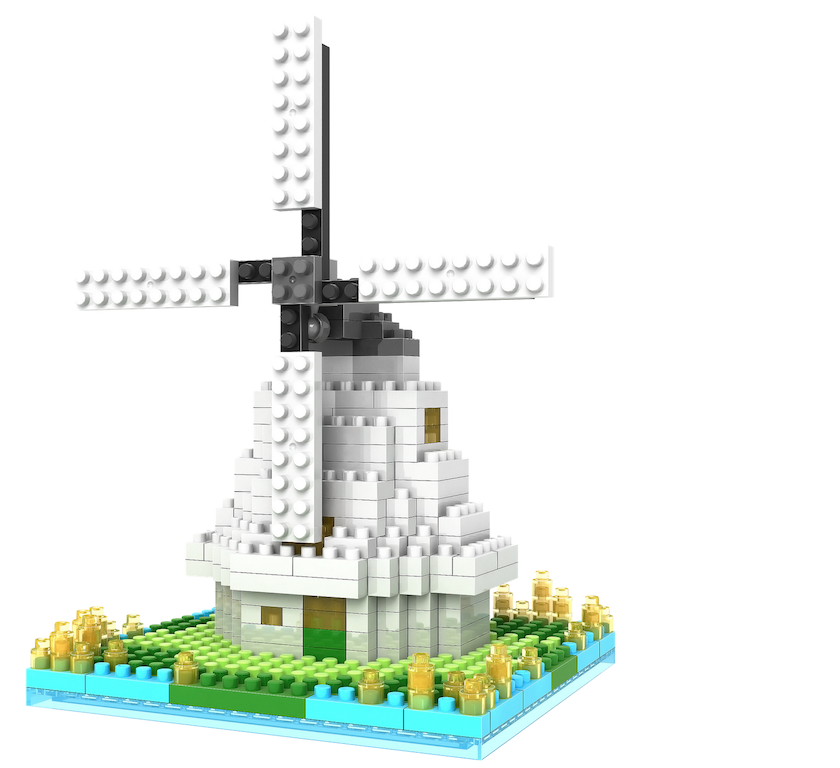 While other kids were getting ready for school, or watching TV or playing video games I was hiding up in my room--still in my pajamas--playing with my legos. I got my first set around 3 or 4 years old--a dutch windmill.... White with red fan blades, red window frames and green shutters on the windows.
I have yet to see a windmill like it. But after a while I realized, I didn't want my windmill to be the way it looked on the box. So I turned into a different kind of windmill. In a windmill farm it would have looked totally out of place. But since that's how I felt in Mount Vernon, it seemed like the perfect windmill for me.
Then I started to buy the bulk block buckets and I would would go to town building custom homes in every style you can imagine. Victorian, arts and crafts, farm homes, you name it. I would use the power kit from my electric train and rip apart christmas lights to give the houses light. I'd use aquarium tubing and pumps to create swimming pools and bathtubs--yep, electricity and water, my Lego homes were electrifying.
In other words, Berk would stop at nothing to make his creations just that, electrifying.
Which is the Bobby Berk we've gotten to know as we've gotten to work with him through the journey of this project.
Berk says this of the challenge it is to pick a couple of wallflowers and have them join the party of homeownership:
Our job is to anticipate the 'what-if?' and then await the 'why not?'