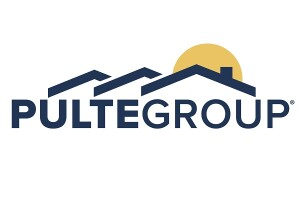 Strong housing market conditions and a focus on spec homes helped drive "exceptional" first quarter results for PulteGroup.
President and CEO Ryan Marshall said the builder's pivot to increase the production of spec homes was an important factor in the quarter, as it blasted past analyst estimates by posting a $2.35 per share profit. Analysts had expected $1.81 per share.
"Among the actions we've taken is to increase the production of spec homes, a strategy we began implementing in the back half of 2022," Marshall said during the home builder's quarterly earnings call.
"We made the decision to increase spec starts as we saw the opportunity to realize a number of strategic benefits within our home building operations. With more units in production, we can better meet buyer demand as more consumers are seeking quick move-in homes as a hedge against rising mortgage rates. By maintaining the level of spec starts, we can commit to a more consistent start cadence."
Revenue increased 15% year over year to a first quarter record of $3.5 billion. The revenue increase reflects a 6% increase in closings in the quarter and a 9% increase in the average sales price, according to executive vice president and chief financial officer Bob O'Shaughnessy.
PulteGroup delivered a home sales gross margin of 29.1% in the first quarter and an operating margin of 19.5%, up from 18.5% in the first quarter of 2022. The home builder said it would launch a $1 billion share buyback program.
New-home orders increased 1% on a year-over-year basis in the first quarter to 8,898 homes, and Marshall said almost 60% of the orders were spec sales. He added the builder ended the quarter with 1,500 fewer spec homes in production than at the beginning of the quarter.
"Our strategy is to keep spec starts directionally in alignment with market demand," Marshall said. "We believe this balanced approach is consistent with Pulte's historical business practices and allows us to turn our assets while maintaining a better market profile."
PulteGroup ended the first quarter with a backlog of 13,129 homes worth $8 billion. The company had 16,872 homes under construction at the end of the quarter, of which 15% were finished. Spec units represented 38% of its total production. It also started production on approximately 5,200 homes in the quarter.
"This starts rate was down about 40% from the first quarter of last year, but up on a sequential basis from the fourth quarter of 2022 as we continue to drive an appropriate start cadence as we focus on turning our assets," O'Shaughnessy said.
Sales Price and Product Mix
PulteGroup said overall demand improvement, relative stability in the interest rate environment, and limited existing home inventory have eased the pressure of sales prices in many of its operating markets.
Marshall said the company has pulled back on incentives or moved prices higher in "well over half" of its operating markets. Communities in Texas, Florida, and the Southeast are experiencing "continued strength," while Western markets in high-priced coastal areas, such as northern California and Seattle, remain "more challenging."
O'Shaughnessy said PulteGroup realized higher sales prices across all buyer groups in the first quarter, led by double-digit gains in both move-up and active adults.
Of closings in the first quarter, 39% represented first-time buyers, 35% represented move-up buyers, and 26% represented active-adult buyers. The share of first-time buyers increased from 34% in the first quarter of 2022.
"The higher percent of closings for first-time buyers reflects our increased investment in that part of our business over the last several years as well as an increase of availability of spec homes in our communities resulting from our decision to increase spec production in the back half of 2022," O'Shaughnessy said.
While new orders in the first quarter decreased 8% from the prior year to 7,354 homes, new orders to first-time buyers increased 18% year over year, according to O'Shaughnessy. Net new orders for move-up buyers and active adult buyers decreased 20% and 22% year-over-year, respectively.
Cancellations as a percentage of backlog was 13% in the first quarter, up from 4% in the prior-year period and up around 200 basis points on a sequential basis. However, cancellations on a unit basis in the quarter were lower than the fourth quarter.
Land Position
During the first quarter, PulteGroup invested $906 million in land acquisition and development, down from $1.1 billion in the first quarter of 2022.
However, given the stronger demand environment and an increased pace of construction activities, the builder projects to invest between $3.5 billion and $4 billion in land acquisition and development in 2023.
PulteGroup ended the quarter with 210,000 lots under control, of which 51% were owned and 49% were controlled under options. O'Shaughnessy said the company's target is up to 70% of its lots being controlled via option long term.