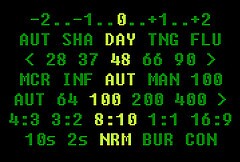 Home builder earnings season began today, with NVR reporting better-than-expected, 17.8% year-over-year gains in home sales revenue and a 20% increase in orders per community, while it's gross margins fell. Industry watchers won't have to wait long to see how the other publics fare.
With D.R. Horton, Meritage, Pulte, and M/I Homes scheduled to report this week, and a host of others coming next week, the market will soon get a clearer view of how spring selling season has gone for the nation's biggest builders. But that's only one theme analysts will be looking for as earnings reports start piling in over the next few weeks. Here are some others:
Will Spring Selling Season Have Legs?
Since the end of January, when reports of a stronger-than-expected spring selling season began coming out, home building stocks have jumped 17%, according to UBS. But is that growth sustainable? It will be something Susan Maklari, director and lead analyst for building and building products at UBS Securities, follows closely.
"We've definitely seen an improvement in the spring, but I don't know how sustainable this [will be] past spring," Maklari says. "The stocks have been reacting as though this is a real turning point. We're pricing in pretty strong growth rates. I don't know if we'll see this with the actual demand trends. The bigger- picture issues are still out there. They haven't changed a lot."
But one indication that things are changing could come this quarter. Maklari thinks a key litmus test to prove whether the spring recovery is sustainable will be entry-level buying. If builders see sales in that price point, there could be hope. "For this to keep going, we're going to need the entry-level [buyer] to come in and buy new homes," she says.
How Low Will Margins Go?
While there was a lot of good news in NVR's report, gross margins came in at a weaker-than-expected home sales gross margin of 17% (analysts had pegged them at above 19%).