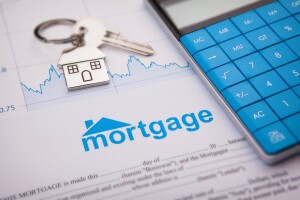 After climbing near 7% in recent weeks, the 30-year fixed-rate mortgage (FRM) decreased to an average of 6.78% for the week of July 20, according to the Primary Mortgage Market Survey from Freddie Mac. A year ago at this time, the 30-year FRM averaged 5.54%.
"As inflation slows, mortgage rates decreased this week," says Sam Khater, chief economist for Freddie Mac. "Still, the ongoing shortage of previously owned homes for sale has been a detriment to home buyers looking to take advantage of declining rates. On the other hand, home builders have an edge in today's market, and incoming data shows that home builder sentiment continues to rise."
As mortgage rates declined, mortgage applications increased compared with the previous week, according to the latest data from the Mortgage Bankers Association's (MBA) Weekly Mortgage Applications Survey for the week ending July 14. Mortgage applications increased 1.1% from the previous week. The unadjusted Purchase Index increased 24% compared with the week prior and was 21% lower than the same week a year ago.
An indication that many current homeowners have no desire to give up their low mortgage rates, the Refinance Index was 32% lower than the same week a year ago.
"Refinance applications increased more than 7% [week over week], but that activity accounted for only 28% of applications and was more than 30% behind last year's pace," says MBA vice president and deputy chief economist Joel Kan. "Despite last week's lower rates, purchase applications decreased, as home purchase activity is still being held back by low housing supply and rates that are still much higher than a year ago."
According to the MBA, the adjustable-rate mortgage share of activity decreased to 6.3% of total applications. The FHA share of total applications increased to 13.6%, and the VA share of total applications decreased to 12.1%.