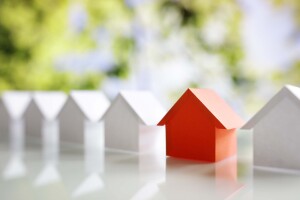 Mortgage rates fell for the second consecutive week but still remained elevated above 7%. According to the Freddie Mac Primary Mortgage Market Survey (PMMS), the 30-year fixed-rate mortgage (FRM) averaged 7.12%. A year ago, the 30-year FRM averaged 5.89%.
"For the fourth consecutive week, the 30-year fixed-rate mortgage hovered above 7%," says Sam Khater, Freddie Mac's chief economist. "The economy remains buoyant, which is encouraging for consumers. Though, while inflation has decelerated, firmer economic data have put upward pressure on mortgage rates, which, in the face of affordability challenges, are straining potential home buyers."
According to Freddie Mac, the 15-year FRM averaged 6.52% for the week of Sept. 7, compared with 5.16% a year ago.
Elevated mortgage rates have contributed to declining interest in mortgage applications, according to the Mortgage Bankers Association (MBA). Mortgage applications decreased 2.9% from the previous week for the week ending Sept. 1, according to the MBA Weekly Mortgage Applications Survey.
The refinance index decreased 5% from the previous week and was 30% lower than the same week a year ago, while the unadjusted purchase index decreased 5% on a weekly basis and 28% on a year-over-year basis.
"Mortgage applications declined to the lowest level since December 1996, despite a drop in mortgage rates. Both purchase and refinance applications fell, with the purchase index hitting a 28-year low, as prospective buyers remain on the sidelines due to low housing inventory and elevated mortgage rates," says MBA vice president and deputy chief economist Joel Kan.
The refinance share of mortgage activity decreased to 30% of total applications, while the adjustable-rate mortgage share of activity decreased to 6.7% of total applications. The FHA share of total applications increased to 13.7% from 13.2%, while the VA share of total applications decreased to 11.3% from 11.6%.
"Rates remained more than a full percentage point higher than a year ago, despite mixed data on the health of the economy and signs of a cooling job market," Kan says. "The refinance index dropped to its lowest level since January 2023, driven by a 6% decline in conventional refinances."