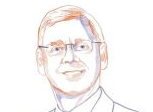 Home builders must find, evaluate, and purchase a long list of products and services to construct a home. Not only must they choose among different versions, prices, quantities, and qualities of the same product, but also across various providers. The builder also must decide when to allow the customer into the decision. How does anything get done?
NAHB recently asked builders where they purchase the products to build a home and whether they make the decision or leave the choice to the customer, the subcontractor, the architect, or the supplier. The findings tell a lot about the market for home building products.
Lumberyards and wholesale distributors are the primary suppliers to builders, but the products provided differ. Lumberyards provide about three-quarters of builders with dimension and engineered lumber, plywood, OSB, and housewrap. Lumberyards also supply over half of builders with trusses, trim, and millwork. About half as many builders get their trim and millwork from a wholesale distributor, although wholesale leads as the source for plumbing fixtures (42%), roofing (37%), gypsum board and electrical (38%), and roofing (37%).
Specialty retailers are the prime source for appliances and carpets (45% of builders), with wholesale distributors as the second most popular source (29% and 28%, respectively). Specialty retailers also are sourced for ceramic tile and other flooring materials (42%), with wholesale distributors close behind at 31%. Paint and countertops are obtained from specialty retailers by 40% of builders while wholesale distributors supply 25% of countertop orders, and manufacturers' distribution centers fulfill 19% of paint orders.
A few items have several primary sources. Nearly one-third of builders buy cabinets from a specialty retailer, but nearly a quarter buy from a wholesale distributor and over one-fifth buy direct from the factory. Builders purchase insulation from both wholesale distributors (29%) and specialty retailers (19%); 27% of builders let their subs buy the material and don't know where it comes from. Builders source tools most often from home improvement centers (43%), while 31% of builders buy tools from either a lumberyard or specialty retailer.
The more homes built, the more likely it is that the builder buys directly from the factory, from a manufacturers' distribution center, or from a wholesale distributor compared to smaller building companies. The smaller the builder, the more likely purchases come from lumberyards and specialty retailers.
The choice on where to buy tends to lie with the builder. They make over 80% of the decisions on basic construction materials such as lumber and plywood, trusses, siding, housewrap, windows, and doors. About half of builders turn to their subs for electrical supplies and HVAC equipment, and roughly one-third of builders depend on subs for the purchase of gypsum wallboard, insulation, and paint. The highest frequencies for customer selections are appliances (36% of the builders), lighting (34%), and flooring (32%). Architects are allowed choices in very few situations and at most are used by 5% of builders for engineered lumber and trusses. The supplier is allowed to choose the product for builders in 10% of the cases for engineered lumber, trusses, and plywood.
NAHB asked the same questions in 2012, but the trends have not changed significantly. Appliances are more likely to come from specialty retailers in the latest survey, and direct factory buying is slightly less likely.
Builders make most of the basic material choices and the prime providers are lumberyards. If the builder does not shift responsibility to subs in specialties like electrical, HVAC, drywall, insulation, and paint, then the builder buys from wholesale distributors. The customer gets to pick on finishing items like appliances, lighting, and flooring, but when builders choose, they buy from specialty retailers.