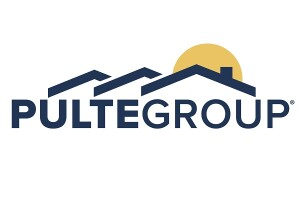 A balanced approach between build-to-order and spec homes as well as a diverse mix across first-time, move-up, and active-adult buyers drove "outstanding financial results" in the second quarter for PulteGroup, No. 3 on the 2023 Builder 100, according to president and CEO Ryan Marshall.
The limited existing-home supply, coupled with PulteGroup's expanded community count and "much improved supply chain," has the builder "well positioned" to continue to meet buyer demand in the back half of the year, Marshall said.
"By remaining disciplined and balanced in executing our business plan, we were able to realize higher closings and prices in the period, along with driving exceptional margins of 29.6% and a return on equity of 32%," he said.
During the builder's quarterly earnings call, Marshall said home sale revenues ($4.1 billion), gross margin (29.6%), and net income ($720 million) were all at or approaching all-time highs for the second quarter. Additionally, PulteGroup's second quarter profit per share of $3.21 significantly exceeded analyst expectations of $2.51 per share, according to Refinitiv data.
Marshall said the builder's build-to-order model primarily serves its move-up and active-adult buyers, while its spec-based model—primarily produced as Centex-branded communities—is weighted toward first-time buyers. At quarter's end, spec homes represented 36% of PulteGroup's total units under production, and the builder averaged just over one finished spec home per community.
"By being more balanced across build-to-order and spec production, we maintain a more consistent cadence of home starts, meet buyer demand more effectively, and achieve the critical objective of turning our assets," Marshall said.
During the quarter, net new orders increased 24% on a year-over-year basis to 7,947 homes. The dollar value of net new orders in the second quarter was $4.3 billion, which represents a 9% year-over-year increase.
Executive vice president and chief financial officer Bob O'Shaughnessy said the builder's cancellations as a percentage of beginning period backlogs decreased 350 basis points sequentially to 9% in the second quarter.
Net new orders also increased across all buyer groups: 28% among first-time buyers, 33% among move-up buyers, and by 7% among active-adult buyers.
O'Shaughnessy said the increase in orders across all buyer groups illustrates PulteGroup's ability to meet affordability requirements of rate- and price-conscious first-time buyers as well as the broader strength of housing demand. At quarter's end, PulteGroup's mix of closings was composed of 41% first-time buyers, 34% move-up buyers, and 25% active-adult buyers.
"Being balanced across build-to-order, spec, and buyer groups is also an important underpinning to the extremely high gross margins we've been able to maintain," Marshall said. "We have enough production to meet buyer demand, but not so much that we are no longer selling from a position of strength."
Higher home sale revenues in the quarter were driven by a 5% increase in closings to 7,518 homes and a 3% increase in average sales price to $540,000. Marshall said two-thirds of PulteGroup's divisions were able to increase prices in the second quarter. Some divisions in the West region are continuing to see the need to adjust prices and incentives to entice buyers into communities. At the end of the second quarter, the company's backlog totaled 13,558 homes, with a value of $8.2 billion. O'Shaughnessy said total land spend in the quarter decreased more than $400 million. At the end of the second quarter, PulteGroup had 214,000 lots under control, of which 51% were held via options.
"The total number of lots we controlled and lots controlled via option both increased from [the first quarter] as we are working to build our optioned lot supply after exiting positions in the back half of 2022," O'Shaughnessy added.