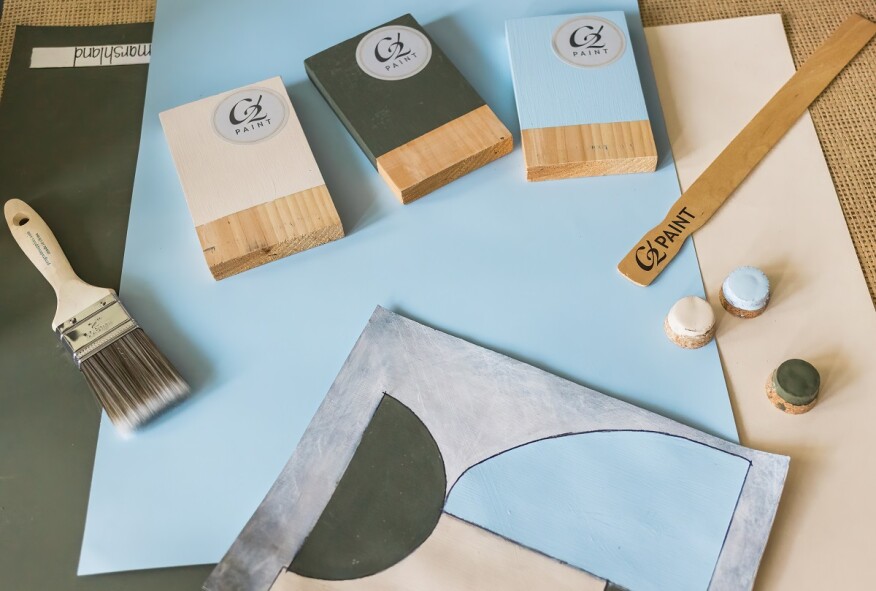 C2 Paint announced its 2024 Color of the Year, C2 Thermal, a fluid, refreshing blue that's simultaneously invigorating and calming.
"C2 Thermal reminds us of a vast blue sky and the infinite array of blue hues nature offers to help restore and redefine our mood," says Philippa Radon, interior designer and C2 Paint color specialist. "This bespoke pale yet punchy blue is poised for adventure and brimming with hope, evoking feelings of loyalty, trust, and confidence. Its contradictory nature has the dual ability to uplift us and provide a sense of calm and tranquility."
As part of the brand's Color Capsule for 2024, C2 Paint also introduced two additional complementary hues.
"Color is never seen in isolation," continues Radon. "Just look out the window and see how many colors interact with each other. Our annual capsule tells a story where our colors become the characters: the lead being Thermal, with Brulee and Marshland as support roles."
C2 Brulee intersects soft apricot with honeyed vanilla, offering a welcoming, contemporary perspective. The manufacturer suggests to use C2 Brulee as a standalone shade or pair it with Thermal to mimic an ethereal sky.
C2 Marshland is a mid-olive green shade that serves as a testament to the transformative power of green. Earthy, stable, and organic, its subtle undertone of muted yellow gives it an animated vibrancy, ensuring it never appears dull. C2 Marshland pairs perfectly with C2 Brulee as an accent or ceiling color or with C2 Thermal to bring nature indoors.