The cooling market is causing sales prices to drop, incentives to be offered, and unsold inventory to stack up throughout the U.S. While some markets are faring better than others, these five are holding up well to the shift, according to Zonda market reports and unsold inventory levels.
1. Indianapolis
New-home sales have held strong during the mortgage rate hikes of the first half of 2022. Largely related to the affordable market, the healthy economy and strong migration trends make it ideal for entry-level buyers.
Indianapolis metro area new-home sales have increased 2.9% year over year to an annualized rate of just over 6,600 units in June. According to the Zonda market report, over the past 12 months, 891 of sales were attached units and 5,722 were detached.
"Indianapolis provides an enviable blend of things to do, relative housing affordability, and great employment opportunities. The diverse housing options locally, ranging from attainable existing homes to luxury new homes, allow buyers of different income levels and lifestyles to generally find what they want," says Ali Wolf, Zonda's chief economist. "The building community has been working quickly to get more homes built in response to the solid demand, with Zonda data showing a 132% increase in units under construction in Indianapolis compared to 2019."
Down 14.8% from the same quarter last year, vacant developed lots sit at 6,463, while quarterly housing starts increased 4.3% over a year ago. The supply is still under at 0.64%, which is a vast difference to many markets whose inventory is piling up.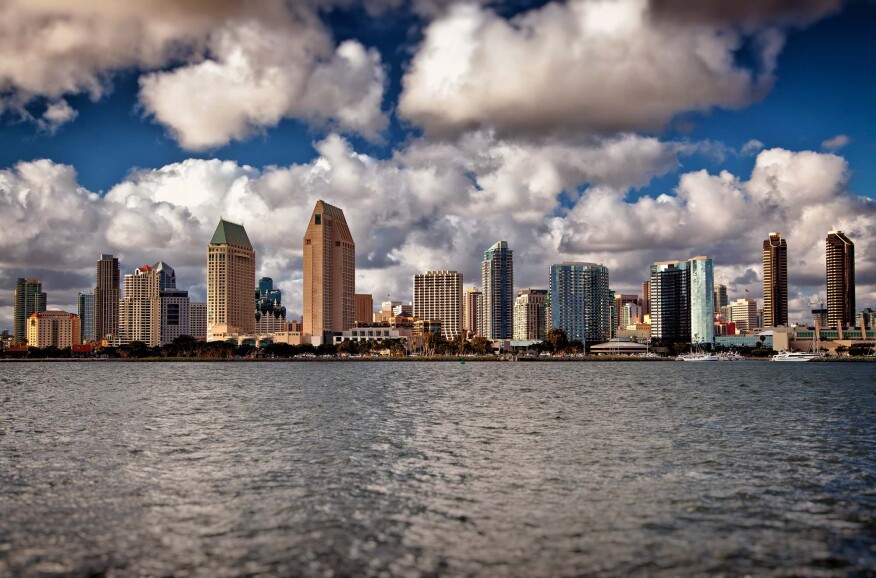 2. San Diego
Despite rising mortgage rates and slowing new-home construction, San Diego is outperforming neighboring metros. New and existing homes are selling faster than Los Angeles or the Inland Empire, with the lowest relative supply of new homes and existing homes selling in a week.
Zonda Advisory vice president Stephen Carr says its strength is due to San Diego's healthy job market with an unemployment rate of roughly 3%; constrained supply with only 60 actively selling new-home communities in the county; and the median new-home closing price being less than the median resale closing price. "The average new-home list price in the county is on the rise, but when we look at project level data, we can see that San Diego is not fully immune to changing market conditions. We have seen some instances of price adjustments and higher incentives, but low supply has insulated many builders," he shares.
New-home sales for the metro area increased 7% year over year to an annualized rate of 3,425 units in June. Over the past 12 months, 1,549 were attached units and 1,876 were detached. The number of available vacant developed lots sits at 1,480, which is down 2.1% from the same quarter last year. Quarterly housing starts increased 58% over a year ago as the market's supply-demand balance is 0.75% oversupplied.
"San Diego will not be immune to forces slowing the housing market nationwide; however, strong job growth, constrained supply, and desirability will help San Diego weather the storm better than most markets across the country. We expect to see some softening in terms of pricing and sales over the next six to 12 months, but fundamentals remain strong in the long term," Carr adds.
Looking ahead, Carr doesn't foresee a time where San Diego will be overbuilt and notes that the main risk factor for the market will be affordability.
3. Charlotte, North Carolina
For the Charlotte metropolitan area, the housing market has remained steady even as the risk of correction grows. While among the most overpriced in the nation, according to a study by Florida Atlantic University, its strong economy and household growth are on its side.
New-home sales for the larger metro area have decreased 12.3% year over year to an annualized rate of 11,738 units in June. Attached units over the past 12 months were 2,976 of sales, and 8,762 were detached.
When asked why the market remains strong, Shaun McCutcheon, vice president at Zonda Advisory, says "job growth in a variety of industries and income levels, job relocation, and in-migration from retirees seeking quality of life, affordable cost of living, good value for housing, mild weather, and relatively low taxes."
The number of vacant developed lots is down 5.2% from the same quarter last year, sitting at 11,319 while quarterly housing starts decreased 11.3% from a year ago. The market is very slightly oversupplied at 0.02%. To remain strong, McCutcheon says that home builders should avoid exceeding demand.
"Prices will come down, and sales could slow, which would hurt the builders. From the consumer's perspective, an increased supply of for-sale housing units and apartments could mean lower rents and lower monthly payments, which would be a relief given the rising interest rates and inflation that have been very painful in 2022."
4. Huntsville, Alabama
"Our data is showing that single-family and multifamily permits are at record levels in both Charlotte and Huntsville, even higher than the housing boom in the mid-2000s," McCutcheon shares.
The Zonda Residential Economic Report for Huntsville forecast permit activity for 2022 near 4,601 single-family homes. While price appreciation has risen, it is not to extreme levels like Charlotte. Compared with October 2021, it is estimated that the new-home sales will rise from 20 to 157 for October of this year, and from 518 to 1,102 for resales.
"The short-term outlook is 'choppy' as buyers react to rising home prices and rising interest rates. Builders are reacting with increased incentives including rate buydowns, but not reducing home prices for the most part. Sales paces and buyer traffic are declining, but they are declining off record paces that were not sustainable," McCutcheon says.
"Over the long term, these markets [Huntsville and Charlotte] will continue to be able to draw from more expensive markets on the coasts and colder climates in the Northeast and Midwest."
5. South Florida
For the Miami-Fort Lauderdale-Pompano Beach market, quarterly housing starts decreased 25.9% from a year ago and available vacant developed lots sit at 5,851, which is down 30.5% from the same quarter last year. The area is 1.35% undersupplied.
"South Florida has limited land available for development, keeping a cap on supply. The region is bordered by the Everglades to the west and the Atlantic Ocean to the east and south, thus limiting future development opportunities," says Kristine Smale, senior vice president, Zonda Advisory. "Most counties in South Florida have less than a year of vacant developed lot inventory, and we consider between 24 and 30 months of supply to represent a balanced market."
New-home sales have decreased 18.6% year over year to an annualized rate of 8,822 units in June. The sales over the past 12 months were made up of 5,647 attached units and 3,175 detached. With an eye on affordability, homes priced under $400,000 experienced the most closing activity, according to Zonda's Market Report.
"The short-term outlook for South Florida is a slight increase in inventory and softening price appreciation while the long term is continued growth due to business expansion, migration, and retirees," Smale explains. "Development will move further north (Martin, St. Lucie, Indian River counties) as developers search for land opportunities."