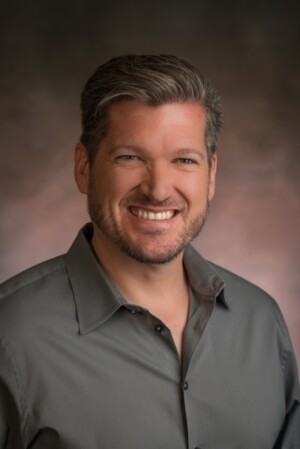 Today's homes aren't just about how they look, but also how they function and perform for their owners. To find out which home performance features are most in demand, BUILDER spoke with C.R. Herro, CEO for AR Homes, ahead of his International Builders' Show session, "The Home Performance Sweet Spot: How to Provide What Buyers Want & Will Pay For," on Feb. 1.
Herro will be joined by Amanda Stinton, director of sustainability and leadership for the National Association of Realtors; Whit Faulconer, assistant vice president of green building, sustainability, and design at NAHB; and Sara Gutterman, co-founder and CEO of Green Builder Media. The panel will discuss top home performance, health, and smart-home priorities that consumers will pay for, and communication and marketing strategies that will attract energy-conscious buyers.
BUILDER: What home performance features are most in demand today?
Herro: Buyers across residential price points have quickly gravitated to include convenience and health as important components to distinguish better home selection criteria. We're seeing demand for products that represent improvements in feeling safe and providing a more health-focused home, such as Nest thermostats, Ring doorbells, HEPA air purifiers, variable-speed air handlers, spray foam insulation, ZIP System exterior sheathing, and AdvanTech subflooring. These products provide added value to the consumer with better function for a relatively small financial impact.
BUILDER: Do preferred features differ by consumer segments?
Herro: Yes, while the key concept is always the choice for better functioning of a home, we see the underlying reason for pursuing the exact same product differ by consumer segment. Older millennials or Gen X tend to be more interested in technology and sustainable design, while baby boomers are more focused on comfort, security, and health. They are choosing features based on different benefits, such as spray foam insulation's energy efficiency for millennials and improved indoor air quality for boomers.
BUILDER: What energy-efficient details should be standard for 2023 new builds?
Herro: For 2023 new builds, energy efficiency represents better performance without compromising design or complication operations. Reducing uncontrolled heat gains and loss through high-performance windows and insulation create energy efficiency, comfort, and improved IAQ. Minisplits and AdvanTech subflooring make it easy to install HVAC systems in new homes with more efficient ductless designs. The advancement in heat pump water heaters is great in mixed and warmer climates for both its energy efficiency and reduced heat when placed in unconditioned spaces like garages.
BUILDER: Which performance features are more luxury, but buyers are willing to invest in?
Herro: In the luxury segment, buyers have responded strongly to opportunities to maintain a healthy home. Additional features that promote advanced air filters, reducing humidity that can allow mold growth, whole-home fresh air ventilation, low-VOC products, and water filtration have grown strongly in the last several years. What's encouraging is the increased activity of healthy home products in the luxury home segment increases awareness and efficiency, creating pathways to promote health technology to penetrate more cost-conscious market segments more effectively.
BUILDER: How should builders market energy-efficient features to buyers?
Herro: To create the greatest perceived value to our buyers, there are two important features in effective marketing: benefit, not feature-based calls to action; and whole-home strategies to maximize the impact. All buyers, especially first-time buyers, are overwhelmed with the complexity when buying a home. It's important to educate about the advantages of energy-efficient features by showing how they can improve the quality of their lives. We've found third-party-verified claims to be an important part of creating trust and acceptance when introducing new energy-efficient features.
BUILDER: Are there energy features that may be useful in the future, but are not realistic to incorporate at the moment?
Herro: Many new technologies are attractive to the luxury market segment, which often creates a resource to optimize and scale new technologies to the rest of the home building market. Smart-home technology, LED lighting, efficient appliances, and high-performance insulation were all once just in luxury homes but are now cost effective throughout most new residential construction. Minisplit HVACs, circadian lighting, and switchable smart glass are currently in the luxury segment, but, with time, should find scale efficiencies to grow their market share.
BUILDER: What energy trends do you wish large-scale production builders would pay more attention to?
Herro: Large-scale production builders have the blessing and curse of scale. They can pull new innovation into the core market and create scale efficiencies in the supply chain and change adoption with trades. But when they make a mistake, they can often compound it thousands of times. The result has been a slow adoption process of substantive improvements in large-scale production business culture. Better products like SIPs, ICFs, minisplits, renewable energy, and grey water are all common value-enhancing technologies in other countries, but they lack the scale to effectively penetrate the U.S. market. Most of the market evolution happens first with luxury builders and becomes more cost-effective when large production builders have the courage to innovate.