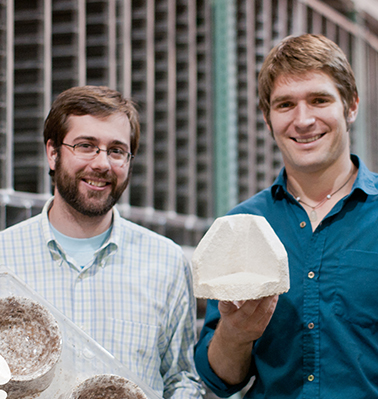 Eben Bayer and Gavin McIntyre
CO-FOUNDERS, ECOVATIVE
Innovation:
Created a variety of sustainable engineered wood products.
Vision:
Eben Bayer and Gavin McIntyre founded Ecovative in 2007 with the introduction of MycoBoard sustainable engineered wood panels that can be molded into custom shapes to create anything from furniture to cabinetry. The material is formaldehyde free, VOC free, and fire resistant.
Economics:
The pair's products give builders and designers a safe and healthy way to use wood while contributing to the industry's sustainability goals.