As the country's power grids struggle to support load, the increasing need to limit energy consumption is a constant topic of discussion. Energy efficiency is important to not only be able to keep the lights on and save dollars, but also to lessen the impact on the environment. Here are six products to consider in recognition of Energy Awareness Month.
Leviton LED Downlight with Motion Sensor
The new LED Downlight with Motion Sensor from Leviton is applicable to indoor and covered outdoor areas where there is no wall switch or pull-chain overhead lighting. Creating hands-free convenience, the Energy Star-certified light automatically switches on when it senses motion and switches off in the selected choice of either 30 seconds or three minutes after no motion is detected. To additionally save energy, the device's ambient light override in nighttime mode prevents the sensor from switching lights on when there is ample natural light in the space. leviton.com.
LG Home 8 Energy Storage System
LG Electronics recently introduced the Home 8 residential energy storage system (ESS). The all-in-one solution allows American homeowners to manage energy, reduce dependence on the electric grid, and provide backup power. The system combines an advanced 7.5kW inverter/charger and battery in a single unit to provide a total capacity of 14.4kWh of usable on-demand energy. It is stackable up to four units, which in combination allows up to 57.6kWh of usable energy. Customers who do not have a solar PV system and have a Time of Use plan can still use Home 8, which can be used independently from the grid and charge during the daytime when electricity prices are lower. lg.com.
Sense Flex Home Energy Monitor
To find savings and understand how much energy your home is using, the Sense Flex Home Energy Monitor reads and analyzes usage to give detailed data to your phone or desktop. The monitor can identify patterns in usage to help be more efficient, informed, and secure as it tracks devices including HVAC systems, EV chargers, appliances, and more. For homes with or without solar, or both, the Flex device combines the Sense Monitor and Flex Sensors to monitor up to two 120V/240V circuits for solar, a generator, or a 400A split-service system. sense.com.
NRCR Residential Condensing Tankless Water Heater
Newer to Noritz America is its NRCR Residential Condensing Tankless Water Heater Series. The water heater uses a fully integrated pump to keep hot water close to even the farthest outlet in the home while reducing the waste of unused potable water. Both models in the series carry an ultra-high Uniform Energy Factor (UEF) of 0.97. The auto mode learns household water usage and automatically triggers recirculation-loop activation in line with that expected usage. The correct water temperature is delivered quickly when and where occupants need it the most. noritz.com.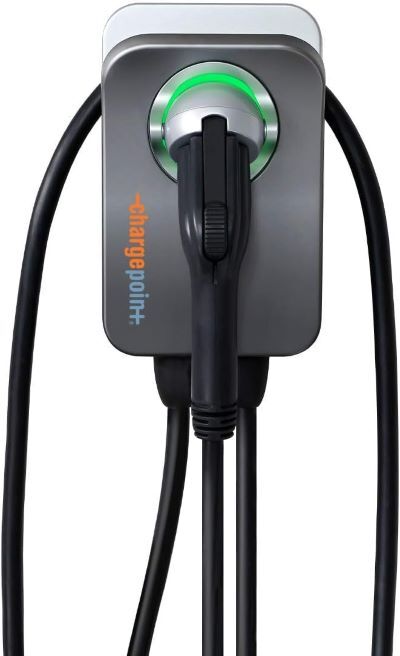 ChargePoint Home Flex Electric Vehicle Charger
The Energy Star-certified ChargePoint Home Flex Electric Vehicle Charger can charge any EV up to nine times faster than a normal wall outlet. With flexible amperage settings up to 50 amps, the charger can be plugged in or hardwired to provide up to 37 miles of range per hour to an EV. The UL Listed product uses a universal J17772 connector and has been tested with all top-selling EV models. chargepoint.com.
Amazon Smart Thermostat
Built with Honeywell Home Thermostat technology, the Amazon Smart Thermostat is Energy Star certified and backed by 130 years of Honeywell experience. According to EPA estimates, Energy Star-certified thermostats save an average of $50 on yearly energy bills. The thermostat allows for on-the-go control and programming through the Alexa app, which can also show energy usage of connected devices on the energy dashboard. amazon.com