This article first appeared in ARCHITECT.
Today, San Francisco– and Seattle-based Mithun announced a merger with Culver City, Calif.based Hodgetts + Fung (H+F). H+F founders Craig Hodgetts, FAIA, and Hsinming Fung, FAIA, will now be partners at Mithun, and their Culver City, Calif., office will be known as Mithun|Hodgetts + Fung. Joining that office will be Mithun employees already working on projects in Southern California.
"Finding such strong design talent and fit with Craig and Ming is remarkable, and we are very excited about the positive impact we will be able to make together in Southern California and beyond," Mithun president Dave Goldberg said in a press release. "We found shared values in delivering the highest quality design, combined with a culture of authentic collaboration and listening to our clients and our communities."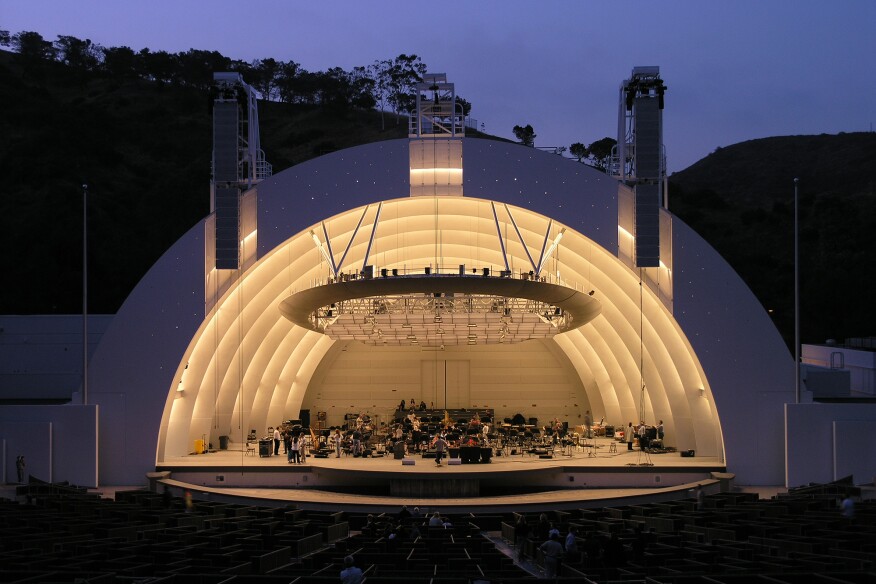 "We have been approached to join other firms before," Fung said in the same release, "but from the very first conversation, it was clear we had a lot in common with Mithun in design approach and studio culture." Hodgetts added: "Both our firms take a deeper look into architecture and ask, how does this project benefit the community as a whole? Cities today are in great need of this kind of holistic thinking, and we are excited to bring this approach to groundbreaking projects with our expanded team."
H+F opened in 1984 and has been known since its inception as a research-focused firm with a specialty in education, cultural, and civic projects. The firm has been recognized with more than 40 design awards for projects such as the renovation of the Hollywood Bowl in Los Angeles (2004); the WildBeast Pavilion at the California Institute of the Arts in Valencia, Calif. (2009); a Jesuit High School Chapel in Sacramento, Calif. (2014); the Nashville Ascend Amphitheater in Nashville, Tenn.; the Robertson Lane mixed-Use development in Los Angeles (on the boards); and a modular construction system for the Los Angeles Unified School District known as "Building Blocks."
Outside of their practice, both Hodgetts and Fung are also committed educators. Fung has taught at the Southern Califonia Institute of Architecture, Yale University, and Ohio State, among others, and has served as president of both the AIA Los Angeles chapter and the Association of Collegiate Schools of Architecture. Fung has also served on the National Endowment for the Arts Council, and as a national peer for the U.S. General Services Administration. She received the Rome Prize in 1992. Hodgetts has taught at UCLA, Rice University, and the University of Arizona, among others. At UCLA, he led SupraStudio, which investigated real-world design challenges to develop new methodologies, and collaborated with partners such as Elon Musk to look at the Hyperloop.
Founded in 1949, Mithun currently has 170 employees across its three offices, and the firm has garnered a reputation for research-based and client-focused sustainable design solutions across the industry. Included among the many awards the firm has received are six AIA COTE Top Ten Awards and the 2017 AIA Pacific Northwest Region Firm award. The firm's projects span affordable housing, education, cultural, and community projects, including the Sustainability Treehouse for the Boy Scouts of America in Mount Hope, W.V. (2013); 1180 Fourth Street affordable housing in San Francisco (2014); the Wanapum Heritage Center in Mattawa, Wash. (2015); and the University of California, Irvine Mesa Court Towers in Irvine, Calif. (2016). Mithun ranked twelfth in the 2018 ARCHITECT 50.
"Some well-established firms look for a merger as an exit strategy, but this is a re-entry strategy for me, Ming, and our firm to expand to a much larger stage which, quite frankly, is not readily available to a smaller practice," Hodgetts said in the release. "Our combined capability should open more doors for all of us."
To read more articles like this, visit ARCHITECT.