The Consumer Price Index increased 0.1% in June on a seasonally adjusted basis, the same increase as in May, the U.S. Bureau of Labor Statistics reported today.
Over the last 12 months, the index increased 1.6% before seasonal adjustment.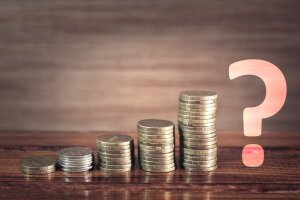 Increases in the indexes for shelter, apparel, and used cars and trucks more than offset declines in energy indexes to result in the seasonally adjusted all items monthly increase in June. The energy index fell 2.3% as all of the major energy component indexes declined. The food index was unchanged as the index for food away from home rose but the index for food at home declined.
The index for all items less food and energy rose 0.3 in June, its largest monthly increase since January 2018. Along with the indexes for shelter, used cars and trucks, and apparel, the indexes for household furnishings and operations, medical care, and motor vehicle insurance were among the indexes that increased in June. The indexes for recreation, airline fares, and personal care all declined in June.
The all items index increased 1.6% for the 12 months ending June, a smaller increase than the 1.8% rise for the period ending May. The index for all items less food and energy rose 2.1% over the last 12 months, and the food index increased 1.9%. The energy index, in contrast, declined 3.4% over the last 12 months.
Lawrence Yun, chief economist for the National Association of Realtors, analyzed the report.
"The headline annual inflation rate is decelerating, rising only 1.7% in June compared to 1.8% and 2.0% in the prior two months," Yun wrote. "Core inflation – excluding food and energy - is also within the comfort zone, with only a 2.1% gain. Inflation is tame and thereby provides more assurance to the Federal Reserve to cut interest rates later this month, especially given the wider global economic uncertainty of slower economic growth and looser monetary policies in major key foreign countries."
Yun continued, "However, one key inflation measure that is raising concern is related to housing. Rents rose by 3.9% over the past 12 months to June, the fastest growth pace in two years. Moreover, a single month rent rise in June of 0.424% (or 5.2% on an annualized basis) should raise alarm bells of a heightened housing shortage. The median home price, which is not part of the CPI measure, increased 4.8%, additionally attesting to a housing shortage. Home construction needs to be significantly ramped up."