Typically presented at the conclusion of PCBC, the Pacific Coast's regional conference and trade show for real estate development, the Gold Nugget Awards have raised the bar for innovative architecture, planning, and construction concepts that solve fundamental building industry needs for over 50 years.
For the program's 57th year, the Gold Nugget team pivoted their traditional, in-person approach to online to continue the legacy despite the setbacks of COVID-19. On July 24, host Tim Sullivan, senior managing principal at Meyers Research, announced the 2020 honorees during a virtual awards presentation, while winners submitted video acceptance speeches to comprise the two-hour virtual event.
From a field of roughly 550 U.S. and international entries, judges selected grand and merit winners in over 50 categories, including single-family production, custom homes, interior design, commercial, renovated projects, mixed-use, affordable, multifamily, and site planning.
This year's Gold Nugget jury was made up of the industry's top designers, planners, and builders: Katja Martinez, principal and senior designer at JZMK Partners in Costa Mesa, Calif.; Jerry Gloss, founder of KGA Studio Architects in Louisville, Colo.; Jim Dwyer, vice president of architecture at BDR Holdings in Bellevue, Wash.; Christine Johnson, founder of Design Tec and Studio88 in Newport Beach, Calif.; Lisa Hall, president of Segments in Denver; Eric Andreasen, senior vice president of sales and marketing at Adera Development in Vancouver; and Symone Garvett, BUILDER's assistant editor.
"We are beyond thrilled to continue the legacy of excellence. Gold Nugget Award winners reflect our industry's best, brightest, and most innovative architects, planners, and builder/developers," says Lisa Parrish, judging chairman and Gold Nugget ceremonies administrator. "We applaud them all, and were thrilled to recognize them with a celebration of merit and grand award winners."
In the residential design categories, "Best Single Family for Rent Community" was a new addition this year—created in response to the growing trend of builders and developers designing single-family products built specifically for renting.
Judges were also drawn to projects and concepts that emphasized floor plans with indoor-outdoor connections, devised creative solutions for projects in tight or wide lots, utilized neutral, but contrasting interior color palettes coupled with unique exterior elevations, or established a sense of community with neighborhood amenities.
View the full list of winners across all the categories here.
Below are the homes and communities of the year as well as a selection of grand winners in residential design:
Home of the Year: Plan 2YC at The Villas at Seven Desert Mountain, Scottsdale, Ariz.
Builder: Camelot Homes; Architect: Robert Hidey Architects
Residential Detached Collection of the Year: The LX at Vibe, Palm Springs, Calif.
Builder: GHA Cos.; Architect: Woodley Architectural Group
Masterplan Community of the Year: Great Park Neighborhoods, Irvine, Calif.
Developer/Planner: FivePoint; Designer: BrightView Design Group
Multifamily Community of the Year: AMLI MDR, Marina del Rey, Calif.
Builder: Western National Builders; Developer: AMLI Residential; Architect: TCA Architects
Unique Residential Detached Housing: Brentwood Beach Cottages, Lake Forest Park, Wash.
Developer: The Cottage Co. ; Architects: Wenzlau Architects and Sean Parker Architect
Best Community Land Plan: Nexton, Summerville, S.C.
Developer: Newland; Land Planner: Hart Howerton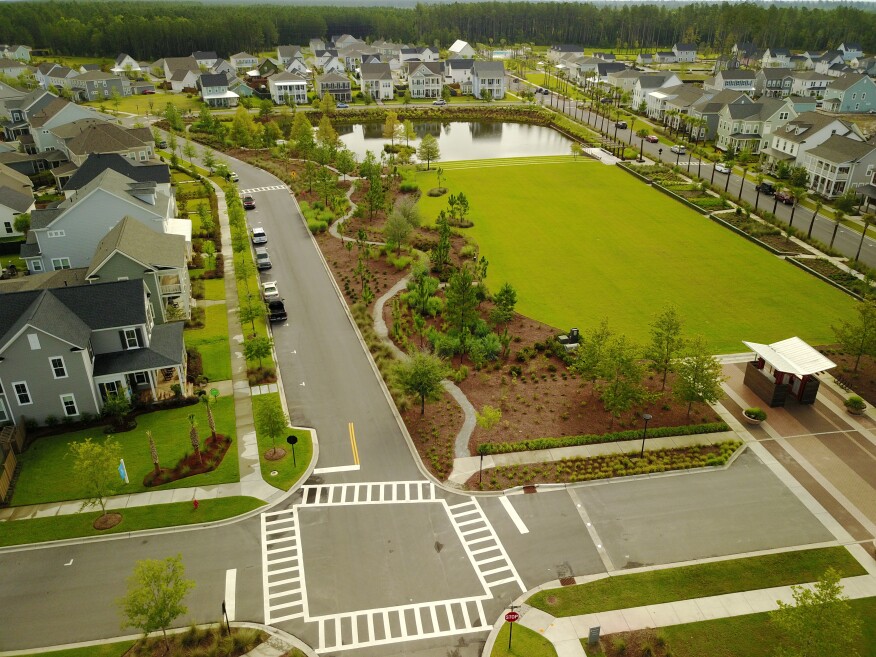 Single-Family for Rent Community: Christopher Todd Communities On Ellsworth, Mesa, Ariz.
Builder: Taylor Morrison; Developers: Taylor Morrison and Christopher Todd Communities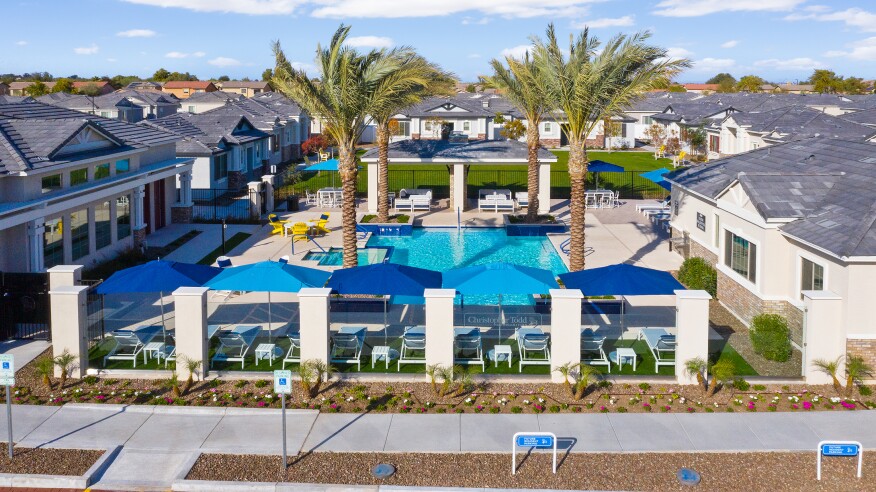 Single-Family Detached Home, Under 1,800 Square Feet: The Smithfield at Sterling Grove, Surprise, Ariz.
Builder: Toll Brothers; Architect: KTGY Architecture + Planning
Single-Family Detached Home, 1,800 to 2,499 Square Feet: Concord Collection at Sterling Grove, Surprise, Ariz.
Builder: Toll Brothers; Architect: BSB Design
Single-Family Detached Home, 2,500 to 2,999 Square Feet: The Napa Collection at Sterling Grove, Surprise, Ariz.
Builder: Toll Brothers; Architect: KTGY Architecture + Planning
Single-Family Detached Home, 3,000 to 3,499 Square Feet: The Overlook Collection at Mesa Ridge, Las Vegas
Builder: Toll Brothers; Architect: edingerArchitects
Single-Family Detached Home, Over 4,500 Square Feet: The Warhol at Arden, Great Falls, Va.
Builder: Toll Brothers; Architect: Bassenian Lagoni
Custom Home, Under 4,000 Square Feet: Blue Oaks Residence, Los Altos Hills, Calif.
Builder: Custom Dreams Construction Group; Architect: Swatt Miers Architects
Custom Home, 4,000 to 6,000 Square Feet: Portola Valley House, Portola Valley, Calif.
Builder: Ryan Associates; Architect: SB Architects

Custom Home, 6,000 to 8,000 Square Feet: Glass Link, Portland, Ore.
Builder: Otis Construction; Architect: Scott | Edwards Architecture
Custom Home, Over 8,000 Square Feet: Ocean, Corona del Mar, Calif.
Builder/Developer: Spinnaker Development; Architect: Brandon Architects
Indoor/Outdoor Lifestyle for a Home: Tonal Harmony, Paradise Valley, Ariz.
Builder: Argue Custom Homes; Architect: Drewett Works
To see the full list of grand and merit winners, please visit the PCBC website and save the date for next year's conference, scheduled for June 16-17, 2021, at the Moscone Center in San Francisco.