"What trends?" you might ask; in this market, it seems like little is getting built and a lot is languishing on the boards. At the risk of stating the obvious, yes, it's been a hair-raising year. But there have been upticks—and there's been even more ingenuity. The strongest design trends of 2011 are direct and smart responses to shifting priorities occasioned by tough economic conditions and anxious times.
Make Mine Mini (malist)
A demand for multifamily dwellings with apartments for rent (rather than for sale) is a result of the current economy, says Mike Pyatok of Pyatok Architects in Oakland, Calif. To best deliver affordable housing to young professionals and recent college grads, Pyatok is seeing a call for smaller places, including studio apartments—some as small as 150 square feet—with a ladder to a sleeping loft. "These kids use the city as their living room and their tiny apartment as their crash pad," he comments. "They own little but their digital gadgets." Pyatok adds that amongst developers, he's noticing more experimentation with open living areas for younger renters. ("If they want a kitchen island, they can buy one at IKEA," he says.) These new open spaces include open storage: closets without doors, and gear walls with hooks for bicycles, skis, or surfboards, where possessions become art and a marker of lifestyle identity.
---
All in the Family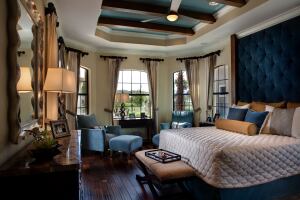 Last year we talked about the grandma suite, a result of the increasing number of multigenerational households. Granny suites are still on the rise, but in addition, builders this year reported an increase in requests for floor plans with two owner suites, where both bedrooms have a master bath attached. Jeffrey Auchter of Centerline Homes in Coral Springs, Fla., thinks it's a response to several different scenarios: married kids moving back home, grandparents moving in, or a sibling coming to stay for a while to regroup and share expenses. Auchter observes that this multi-generational trend has far less of an effect on living areas than it does on the bedroom plan. For the multigenerational buyer, he says, "sleeping arrangements are always the first concern."
Learn more about markets featured in this article: Washington, DC, Los Angeles, CA, St. Louis, MO.
More about Ikea
Find products, contact information and articles about
Ikea