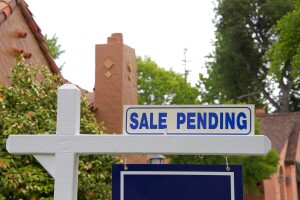 Pending home sales fell for the sixth consecutive month in November, according to the National Association of Realtors (NAR). The Pending Home Sales Index (PHSI), a forward-looking indicator of home sales based on contract signings, fell 4% to a reading of 73.9 in November.
On a year-over-year basis, pending transactions fell by 37.8%. According to the NAR, a reading of 100 is equal to the level of contract activity in 2001.
"Pending home sales recorded the second-lowest monthly reading in 20 years as interest rates, which climbed at one of the fastest paces on record this year, drastically cut into the number of contract signings to buy a home," says NAR chief economist Lawrence Yun. "Falling home sales and construction have hurt broader economic activity."
The PHSI recorded month-over-month decreases in each of the four U.S. regions in November. The PHSI fell 7.9% from October in the Northeast and 34.9% compared to November 2021. The Midwest index fell 6.6% month over month and 31.6% year over year.
Pending sales fell 2.3% month over month in the South and 38.5% on a year-over-year basis. The West index fell 0.9% in November and 45.7% compared to November 2021.
"The Midwest region—with relatively affordable home prices—has held up better, while the unaffordable West region suffered the largest decline in activity," says Yun.