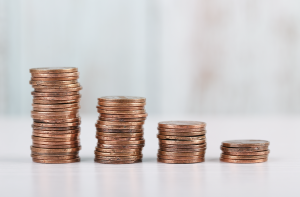 While prices continue to make home purchases a financial stretch, prospective home buyers are seeing a softening in the market.
Depending on the source of data, single-family home prices have either softened their pace of appreciation or decreased on a year-over-year basis at the same time mortgage rates have cooled and wages have continued to increase.
Fannie Mae's Home Price Index indicates single-family home prices increased at a nonseasonally adjusted annual rate of 4.7% from the first quarter of 2022 to the first quarter of 2023, much lower than the annual growth rate of 8.6% in the fourth quarter of 2022.
"As expected, the annual rate of increase in home prices has slowed dramatically in response to the rapid and significant increase in interest rates," says Doug Duncan, Fannie Mae senior vice president and chief economist. "Still, the fact that prices rose slightly in the first quarter is evidence of significant pent-up mortgage demand, despite ongoing affordability constraints. Even though mortgage rates remain elevated compared to the previous few years, the acute lack of housing supply remains supportive of home prices."
Data from Redfin indicates prices decreased on a year-over-year basis in February and March, the first annual drop in prices since 2012. According to the company, the dip in pending sales—which fell 26.6% year over year in March—is a "major contributor" to the decrease in home prices: Fewer buyers means sellers need to list their homes for less money to attract buyers. As a result, 28.5% of homes sold for more than their final list price in March, down from 54.1% of homes in March 2022.
Buyers are also buoyed by rising wages, with real estate data provider ATTOM Solutions reporting wage growth outpaced annual home-price changes in 76% of analyzed counties in the first quarter of 2023. This represents a reversal of conditions in the first quarter of 2022, when home-price changes outpaced wage appreciation in 87% of the country, according to ATTOM Solutions.
Wages in counties in Los Angeles, Chicago, Houston, Phoenix, Dallas, Miami, and San Diego are outpacing annual price changes by the widest margin, according to ATTOM Solutions. Counties in California experienced price declines on a year-over-year basis. Conversely, annual price increases are outpacing average wage growth in counties near Columbus, Ohio; St. Louis; Plano, Texas; Hartford, Connecticut; and New York City.
Prospective buyers with wage growth are less likely to find options in the existing-home market, though, as many homeowners are hesitant to sell and take on a higher mortgage rate. According to Redfin, 85% of homeowners have rates below 6%. As a result, new-home inventory—which historically represented between 10% to 15% of the total housing inventory—comprises roughly 30% of the housing market.
"The shortage of homes for sale is currently being exacerbated by the so-called 'lock-in effect,' which continues to disincentivize huge numbers of households with low mortgage rates from listing their homes," Duncan says.