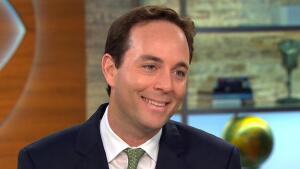 Spencer Rascoff, CEO of Zillow, gives insights on current trends in the housing market, which he claims is appreciating 3% year over year. Rascoff points out that his growth of course depends on the climate of your local economy.
He also highlights how home values have increased 100% in areas near a Starbucks in the last 17 years; going as high as 140% in areas near a Whole Foods or Trader Joe's. All this led him to explain when was there right time to buy:
Rascoff also said the decision to purchase a home should also rely on a specific "crossover point" when you no longer want to rent, which is determined by how long you intend to live there. On average nationwide, you should purchase a home if you will be there for two or more years. But this, too, varies regionally.
Read more >