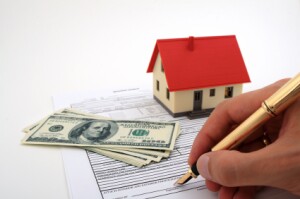 The debate over buying vs renting is ongoing. But most people would agree that renting is more about flexibility, while buying favors those who stay in place for longer. But how long is long enough to make it a good deal to buy a home? The Zillow Breakeven Horizon analysis for the fourth quarter of 2015 has the answer.
The breakeven horizon is the number of years after which buying is more financially advantageous than renting. To identify the timeframe in the U.S. major city, experts at Zillow compare the costs of owning a home versus renting a home at the end of each year for 30 years. Here are some highlights:
The U.S. Breakeven Horizon remained 1.9 years, meaning home buyers break even on a home purchase in less than two years in 70 percent of housing markets, compared to renting the same home.
The Breakeven Horizon in some of the nation's most popular job markets is between two and three years, making it a crucial consideration for millennials, who typically spend about three years at a time with a single employer.
Among the largest 35 markets, the longest Breakeven Horizon is in Washington, D.C.: 4.5 years. The shortest is in Dallas: 1.3 years.
Read more >