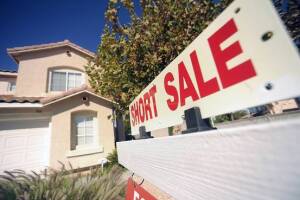 Last-minute negotiations in Washington have left real-estate agents and sellers nervous about the possibility that distressed homeowners could receive an unwelcome tax hit.
Wall Street Journal staffer Laura Kusisto reports on the uncertain fate of a tax break that forgives taxes on owners who sell their home for less the remaining mortgage balance in what is known as a short sale. The relief would be one of a series of "tax-extenders" measures that Congress horse-trades around as its power blocs seek backing for their pet legislative measures. Kusisto writes:
This so called tax extender is one of dozens of tax breaks that lawmakers habitually waits until the last minute to pass, leaving everyone from homeowners to small-business owners in suspense. Congress is expected to ultimately pass the extenders, although Republicans and Democrats are still negotiating on a deal that would make some of the breaks permanent.
Read more >