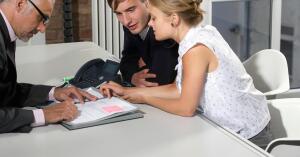 The sell-off in the stock market was a boon to the mortgage market last week, driven by refinances.
CNBC correspondent Diana Olick reports that mortgage application volume jumped 9% on a seasonally adjusted basis for the week, compared with the previous week, according to the Mortgage Bankers Association. Here's Olick's take on why and what's next:
"Global stock markets plunged last week, led by weakness in China, but further weakened by continued sharp drops in oil prices. Investors drove down Treasury yields in a flight to safety, and mortgage rates fell to their lowest level since last October," said Michael Fratantoni, the MBA's chief economist.
Read more >