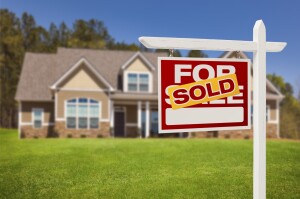 Zillow economist Aaron Terrazas presents the key findings of the real estate database's December Existing Home Sales Report, which showed that existing home sales increased 14.7% month-over-month in December to 5.46 million units, bouncing back from the 10.5% decline reported in November. Over the year, existing home sales are up 7.7%.
Sales certainly did rise last year: 2015 was the best year for existing home sales since 2006, and even ended up recording slightly more than the number of sales in the relatively stable housing market years of 1999 and 2000. But in 2015, the labors of spring did not necessarily yield a fall harvest: After a strong start to the year, upward momentum puttered out in late summer, and the trend for the second half of the year was decidedly downward. Home sales increased 15.8% from January to July, but then fell 2.2% from July to December.
The positive increases at the end of the year can likely be attributed to the implementation of new mortgage disclosure rules, which pushed some closings from November into December. Median home prices of existing homes sold were also up dramatically to an all-time high of $229,000, the highest price seen since the pre-crisis peak.
Read more >