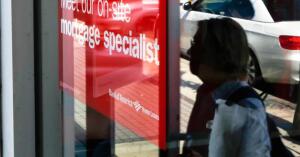 Mortgage applications rose 2.7% last week, up just over 3% from the comparable period a year earlier. The rise was driven by refinancings as purchase loans fell 2% but remained 11% ahead of this time last year.
"This was the first increase in refinance activity after six weeks of declines," said MBA economist Joel Kan. "Applications for conventional refinance loans increased around 9 percent, while applications for government refinance loans were essentially unchanged."
The average contract interest rate for 30-year fixed-rate mortgages with conforming loan balances ($417,000 or less) decreased to 3.86 percent from 3.94 percent, with points decreasing to 0.32 from 0.36 (including the origination fee) for 80 percent loan-to-value ratio loans.

Read more >