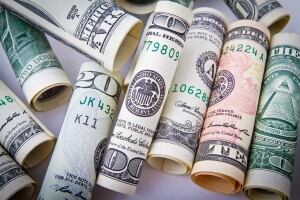 A new report by the Congressional Budget Office, commissioned by Sen. Bernie Sanders, has found that the wealthiest 10% of Americans hold three-quarters of the nation's wealth as of 2013, up from two-thirds in 1989. The average family in this income range had $4.1 million in wealth, up from $2.15 million in the 80s, while the median income has reached roughly 1989 levels ($80,000, adjusting for inflation) after dropping during the recession.
The poorest Americans have not been so fortunate, the Washington Post reports. From 1989 to 2007, the average family in the bottom 25 percent of the wealth distribution found itself with around $1,000 in debt. After the recession that average debt ballooned to $13,000 per family.
More than half of the home owners at that bottom end of the wealth distribution were underwater on their mortgages in 2013, the CBO reported, meaning they owe more than their homes are worth. That's up from 10 percent underwater before the recession.
Read more >