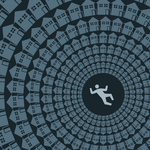 When the banking system failed home owners and their families in the 2000's, new private equity firms stepped in promising to do better. But The New York Times' Matthew Goldstein, Rachel Abrams, and Ben Protess report that these groups are falling to live up to their promises.
They are quickly foreclosing on home owners. They are losing families' mortgage paperwork, much as the banks did. And many of these practices were enabled by the federal government, which sold tens of thousands of discounted mortgages to private equity investors, while making few demands on how they treated struggling home owners.
These private equity firms, which don't face the same regulatory oversight as the banks, have also largely eschewed investment into poorer neighborhoods.
As a result, The Times found, private equity has focused on buying newer homes in middle-income areas like the suburbs of Tampa, Fla. They have largely avoided more urban communities with older homes, because doing so would be less lucrative for their investors.
Read more >