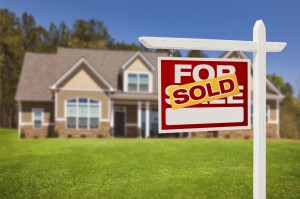 Existing home sales in January increased 0.4% from December to 5.47 million units at a seasonally adjusted annual rate and hit a new price high in the month, according to the National Association of Realtors and reported by Aaron Terrazas of Zillow Research.
The median price of all existing homes sold in January reached a new all-time high of $230,900, up 1.5 from December and surpassing the pre-crisis peak of $230,600 recorded in October 2005. The median price of existing single-family homes sold reached $233,100, up 1.6 percent from the pre-crisis peak. At $219,700, the median price of condos sold in January remained 6.1 percent below peak.
Existing home sales are up 11% over the last year, but all of the annualized growth occurred during the first half of the year. Existing home sales were roughly flat during the second half of 2015 and into the first month of 2016. Moreover, comparing January 2015 to January 2016 is particularly difficult because widespread severe winter weather held down home sales during January and February 2015. Unless sales pick up strongly in coming months, the annual pace of growth of home sales will likely fall to near zero by mid-year.
Read more >