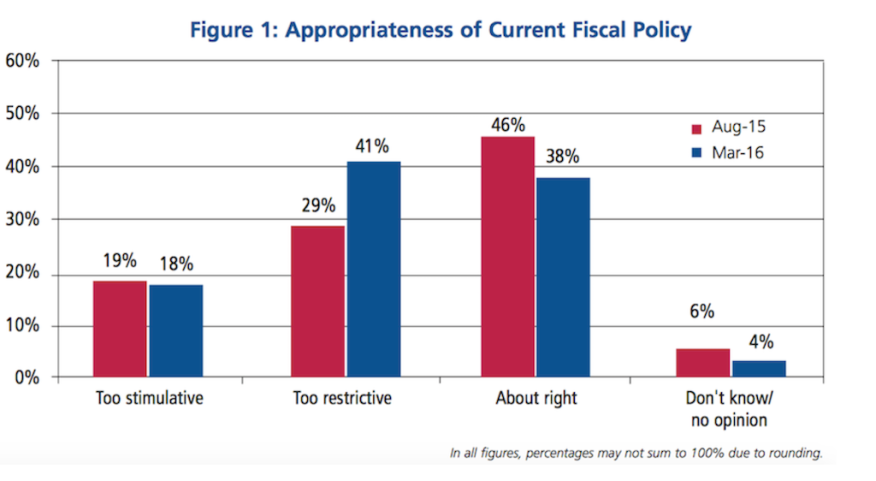 A growing number of business economists are forecasting further Federal Reserve rate increases this year, but not as many as they expected in August, according to the March economic policy survey from the National Association for Business Economics.
"While slightly more than half of survey respondents believe that the current monetary policy stance of the Fed is 'about right,' nearly 31% indicate that current policy is too stimulative," said NABE President Lisa Emsbo-Mattingly, director of research, Global Asset Allocation, Fidelity Investments. "Approximately 75% of respondents expect the Fed funds rate target to be raised two times or less throughout the course of 2016, with two-thirds of respondents seeing the rate peaking at 3% or lower before the Fed begins easing again."
"Tight fiscal policy is increasingly cited as a significant restriction on current economic growth," Emsbo-Mattingly continued. "With economic growth having slowed since the last survey was released in August 2015, a narrow plurality of panelists—41%—now characterizes current fiscal policy as 'too restrictive' compared to the 29% who held this view last August, whereas 38% of respondents now characterize fiscal policy as 'about right,' down from 41%in August."