The scene is all too familiar.Empty lots not maintained. Government foreclosure stickers and "for sale" signs litter the landscape. Potholes and partially paved roads offer visitors an uneasy entrée into this decade's version of Paradise Lost.
This time it's the Gardens at Stonebriar, an 80-unit subdivision in Memphis, Tenn., a housing development a mile or so down the road from many of the large warehouses that have made Memphis a major distribution center.
Memphis has had its share of housing debacles, such as when big builders Beazer and Levitt and Sons left the region last fall. That was about the same time that prominent local builder Matthews Brothers pulled up stakes at Stonebriar.
Memphis has long been known for its haunting, finger-picking delta blues songs, and its homeowners who bought at the Stonebriar complex are singing some hard luck tunes of their own now. What was supposed to be a suburban oasis—a gated community for predominantly inner-city home buyers—has turned into yet another poster child for the subprime meltdown.
The residents say builder-owner Mark Matthews left them high and dry, with no one to address their warranty issues, pick up the garbage, or build out the community's amenities. Many took on subprime loans and now can't make the mortgage payments. While a different builder, Regency Homebuilders, plans to build out the rest of the project, many initial buyers are furious about what's happened.
"Regency will be building out the Matthews Brothers models, but for $10,000 to $20,000 less and loaded with tile floors, granite countertops, and tall cabinets in the kitchen," says Lamont Bethea, who paid $224,500 for his two-story, five-bedroom, 3,000-square-foot home when he and his ­family moved in during April 2006.
"Now, it will take $25,000 to $30,000 to have my house upgraded so I can compete with the new homes," explains Bethea, who drove us around the community, pointing out empty lots that he and the neighbors maintained in the heat of the summer, as well as a street that stops at Lot 230, an unfinished 4,000-plus-square-foot home that informally designates where Matthews Brothers stopped building.
"How is the new builder going to sell homes if the place looks like this?" Bethea asks, pointing out the unmaintained streets and unkempt lots. "It's just unacceptable."
Unhappy Buyers
Neighbor Carilyn Daniel, who purchased a model similar to Bethea's for $243,000 in June 2006, can't begin to express her disappointment with the house.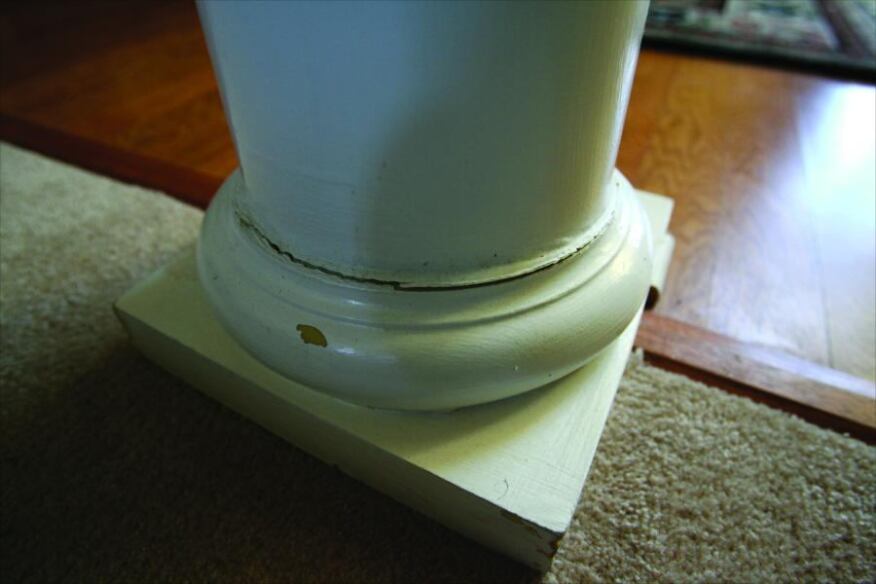 "There's no way that I'm putting $20,000-plus into this house," fumes Daniel. "Why should I put money into something that has depreciated?" She adds that the kitchen floors in her house are uneven, and the home was improperly framed, causing many of the walls to tilt and bow.
Daniel says a poorly maintained empty lot next door has been a ­breeding ground for snakes and field mice, causing the rodents to find their way into her new home. To make matters worse, when she called the gas company one day last fall because a visitor smelled gas, Daniel says the service technician abruptly left the house and cut the gas line, fearful of an explosion. Daniel went without heat and hot water for more than two weeks.
Bethea and Daniel both say almost all the residents have warranty issues, but many of them didn't pester the builder the way they should have. Now that more than a year has passed for many homeowners, it's unlikely that the warranty company, 2-10 Home Buyers Warranty, will honor any more claims. Daniel says that the problem many of the homeowners ran into was that as the home builder began to fail during the summer and into the fall of 2007, Matthews would refuse to go into arbitration on a warranty claim.
And according to Daniel, unless the builder goes into arbitration, the home buyer cannot file a warranty claim. The alleged strategy essentially worked, as many of the homeowners are now long past the one-year warranty period.
"At least 40 homeowners have warranty claims, and I'm just afraid that they are out of luck," says Bethea. (Attempts to contact Matthews Brothers for comment were unsuccessful.)
Learn more about markets featured in this article: Memphis, TN.