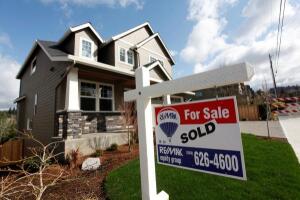 On Monday, Trulia's chief economist dissected recent housing data to prove what many thought in the first place: There's not enough home inventory on the market to keep the market healthy, particularly at the lower end. The National Assn. of Realtors followed with a report that existing home sales were down in February owing largely to a lack of inventory. Here, Yahoo Finance looks at Trulia's data and takes a deeper dive into the subject to conclude that there just isn't enough supply to satisfy demand now and that the market "is ill prepared to handle the coming wave of millennial households that will be formed over the next several decades."
Millennials are growing up, and despite all the trend-piece fanfare suggesting otherwise, will be just like their parents: Millennials will have kids, move to the suburbs, and want to buy a house.
The problem is there might not be enough houses, at the right price points, to go around.
This is the next crisis.

Read more >