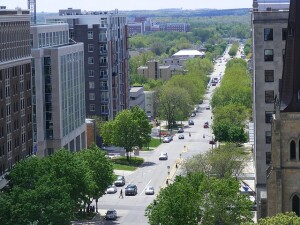 A recent report reveals that the housing market in the state is having its best year since at least 2004. Milwaukee Journal Sentinel staffer Paul Gores takes a look at the state's housing market which, according to the Wisconsin Realtors Association, saw a 6.9% year-over year increase in existing home sales and 7.9% year-over-year increase in median price for September 2016.
Existing home sales through the first three quarters of 2016 were up 5% from the same period in 2015. Low interest rates are believed to be huge factor in the state's housing market success:
"In my opinion it's been fueled by these fabulous interest rates," said Realtor Pete Stefaniak of the Stefaniak Group in Milwaukee. "The buying public has taken advantage of the lowest interest rates I've seen in 39 years of my real estate career."
Read more >