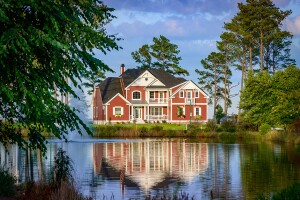 Richmond BizSense's Jonathan Spiers reports that Delaware-based Schell Builders is moving into the Richmond market. The company is turning to Shane Burnette, co-founder and former partner of Midlothian-based Perkinson Homes, to run its Virginia operation.
Burnette told Spiers he was drawn to Schell's culture and construction expertise.
"I was blown away by the passion, the industry IQ and just literally how happy all these people were," Burnette said of his new coworkers, who total about 200. "I was so enthralled with the company, so on a high just from being around them, I knew it was the right place for me."
Specifically, Chris Schell told Spiers that the solar market could provide an opportunity in Richmond.
"The Richmond market doesn't appear to have adopted a lot of the innovations in building science and energy efficient construction that we see in our Delaware market and in other parts of the country. Solar is everywhere in our market."
Read more >