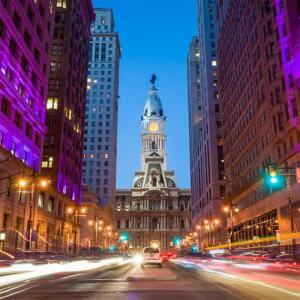 While the overall U.S. population has gotten older in the last nine years, the median age of Philadelphians has been getting younger, according to census data included in The Pew Charitable Trusts' report, "Philadelphia: The State of the City, A 2016 Update."
In Philadelphia, the median age fell from 35.3 years in 2005 to 33.8 in 2014. During the same time, the median age of the nation rose from 36.4 to 37.7 years.
The change is largely the result of Philadelphia's growing young adult population, which increased by about 100,000 between 2005 and 2014. This growth happened even though the number of children in the city 17 and younger dropped by roughly 40,000.
Some of the recent changes in Philadelphia's demographic makeup have matched urban trends nationally, but this decline in the median age is not one of them. Still, there does appear to be something of a regional trend at work here.
Read more >