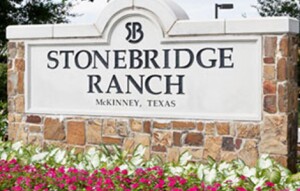 Shaddock Development Co. has acquired a 29-acre tract of land in west McKinney, TX previously owned by the Melton family, which had been left undeveloped since the Civil War. The company is now in the process of developing the land into Melton Ridge at Stonebridge Ranch, a $55 million single-family community of 124 homes that will extend the existing Stonebridge Ranch community.
Construction has begun on the property, and the company expects to deliver lots to builders this October. Shaddock's Saxony Homes and American Legend Homes have been selected as builders for the community. Prices for the Melton Ridge homes will range from $375,000 to $525,000.
The subdivision will feed into Stonebridge Ranch's amenities, as well as McKinney's well-regarded Boyd High School.
Read more >