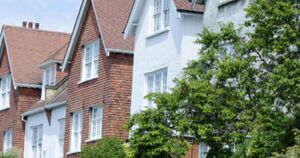 Arbor Homes, which has been in the news recently for a high-profile suit in Indianapolis, has plans to build 300 homes in the Columbus, Indiana area, according to The Republic in Columbus.
Arbor Homes is asking the city to annex 151 acres in Columbus Township for the proposed subdivision, Abbey Place, which would be located between Indianapolis Road and Interstate 65 near Princeton Park subdivision.
The builder is applying for more density from the city.
The zoning change would reduce the required lot size and increase the permitted number of units per acre under the city's residential zoning district regulations, city-county planning director Jeff Bergman said.
Read more >