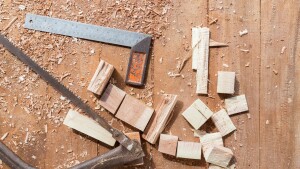 With such problems as expected mortgage rate increases, low housing inventory, and competitive bidding for houses, it is no surprise that some are choosing to stay in place and remodel their homes. MarketWatch staffer Amy Hoak reports on the housing shortage which keeps buyers out of the market as well as some choosing to stay put to keep their 30-year fixed-rate mortgages in the 3.5% range.
Knowing these issues, people are choosing to remodel their homes and more people are now able to tap into their home equity to finance the remodeling:
The share of cash-out refinancing activity — in a cash-out refinance, the new mortgage amount is higher than the unpaid principal balance of the old one, putting cash in the borrower's pocket at closing — has reached levels not seen since before the housing crash.
Read more >