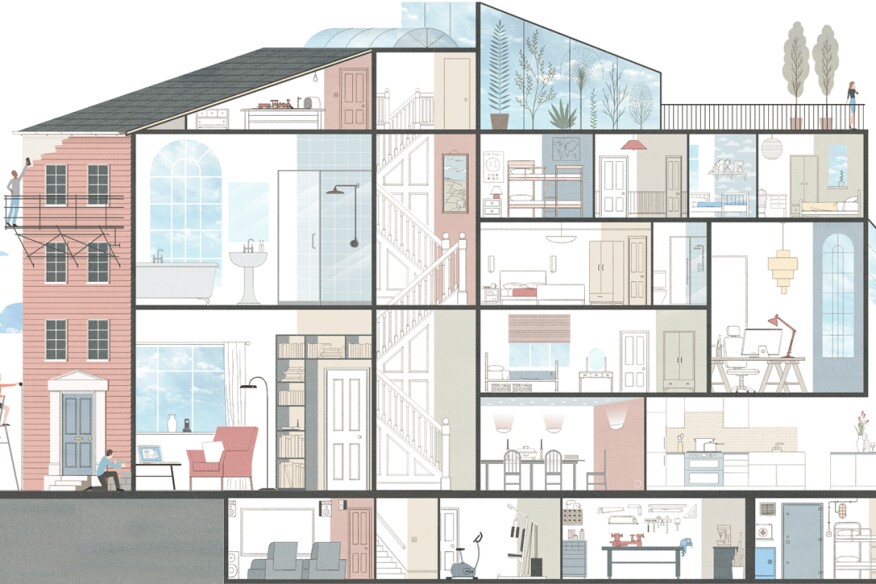 The American Institute of Architects (AIA) has released first quarter results of the 2015 Home Design Trends Survey, which monitors and identifies emerging trends in the residential marketplace with a focus on overall home layout and the use of interior and exterior spaces.
As the housing market slowly climbs a steady path to recovery, homeowners are more inclined to increase square-footage, as well as begin active planning for the future— as evidenced by this quarter's jump in aging-in-place-friendly accessible additions.
"An increase in home square footage with the rising popularity of accessible design concepts points to a population that is preparing to age-in-place, or, perhaps, is anticipating responsibility for caretaking of older relatives in the future," said AIA Chief Economist Kermit Baker, Hon. AIA in a release.
The survey reflects gains across nearly all major housing sectors besides new construction, which, combined with the increases in remodeling, further suggests homeowners are attempting to build homes to grow old in. Residential segments such as the vacation home market, the custom and luxury home market, and the affordable home market all experienced gains of 4-10 points in 2015.
As homeowners plan to stay in their current homes, the outdoor features category also charted a significant spike, rising five percentage points from 2014.
"The fundamentals of the economy demonstrate steady progress, with incomes continuing to stabilize, as illustrated by the survey's positive findings... billings, new design contracts, and inquiries for future project activity are all improving," continued Baker in the release.
View the AIA's Home Design Trends Survey interactive infographic, here.