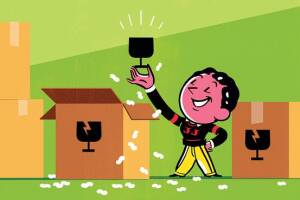 Wealthy homeowners may bring in regular movers for certain objects but for high value items including rare painting and luxury furniture, they hire specialty movers. Wall Street Journal staffer Anya Martin takes a look at these "white glove" services which offer such things as delicate wrapping, climate control, and custom crates - none of which are cheap.
A luxury move has its own particular needs but also requires a deal of planning:
Wealthy clients value careful packing over speed. While a traditional mover might provide six to eight people to pack up a home in a day or less, Scanio typically sends no more than two or three skilled packers who may take up to three days to ensure that fragile items, such as chandeliers, artwork and crystal, are packed so they won't get lost or damaged.
Read more >