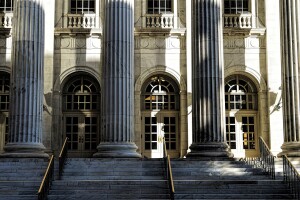 The rate of U.S. condo construction, particularly in the affordable condo market, has increased only 53% over the past five years, while the construction of apartments has nearly tripled, according to Realtor.com. This comes from an increase in renters over owners. Another roadblock for affordable and market-rate condos is the threat of litigation, which has driven up insurance premiums on condo developments.
This issue is particularly thorny in Colorado, where state law makes insurers responsible for a large number of construction issues and prevents developers from having a say in choosing arbitration over the trial process. As a result, according to a study by land use consultant Economic & Planning Systems Inc., the cost of developer's insurance per condo unit in the Denver area was three times that of an apartment unit. This has prevented many affordable condo projects from getting off the ground.
Some condo associations say that changing litigation law could lead developers to ignore needed repairs. "I don't understand this resistance to stand behind what they do," said Mr. Harris, who has represented homeowners associations in front of the legislature. "Don't build crap and you won't have these lawsuits."
Read more >