When I joined GE in 1986 to help drive innovation in the U.S. housing industry, I never imagined that we'd still be actively pursuing the dream of a better home for American home buyers 30 years later. I honestly thought that with our backgrounds in product design and automotive design, it would be only be a two or three year project … I was so wrong!
After all, the American home hadn't fundamentally changed in over 100 years, right? We were still building with 2x4 "sticks," so it wouldn't be hard to revolutionize this "backward industry" with new technology and material innovations from big GE—again, wrong! What I came to realize was that while a car is a much more complex product than a house, the industry that delivers cars is nowhere near as fragmented and complex as the home-building business. But our industry has made some great strides forward with many individual product and material innovations as well as progress on whole-house/systems thinking approaches; however, relative to other major industries, the house has not yet reached its full potential. The barriers to widespread housing innovation are significant, but they can—and will—be overcome, and I'll touch on some of these challenges in my next article.
The need for innovation in the U.S. housing industry has never been stronger, and we're about to enter the greatest period of innovation in the history of housing. There are three fundamental reasons why innovation is needed now more than ever: the consumer, the builder, and the environment. But before we go there, the bigger, overarching "need" is that we must change our mindset and embrace the reality that the integration of new, digital technology into our homes is coming—fast and furiously. Whether it's Google, Apple, Amazon, or someone else, it's coming. But it isn't a threat—it's an opportunity. We've all watched as these companies have worked their way into countless other industries, always with the common thread of changing and enhancing the customer experience and value proposition. To this end, the housing industry is perfect for their "next big play," and as an industry, we should embrace it. After all, home building is not just about building more than one million houses a year, for maybe a $300 billion annual market—it's about consumers living in 100-plus million homes, creating a multi-trillion- dollar annual marketplace. So let's engage and partner with these New Age players and discover how they can help us "smarten" our homes, deepen relationships with our customers, and ultimately enhance the home building company of tomorrow while preserving our environment for future generations. It's a big job and big responsibility—for all of us!
Building innovation trifecta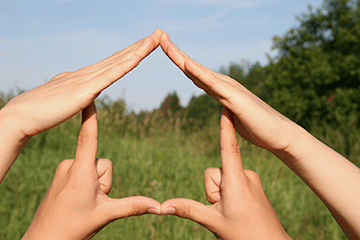 The Consumer Need: Greater affordability and personalized value.
Let's look first at the consumer. A home is typically the most important and expensive product we will ever own, yet compared to all other products that are manufactured and assembled in advanced, automated facilities, it is arguably the least-quality and lowest-performing product we touch. And unlike, say, a clock radio, it doesn't even come with a users' manual! You know it as well as I do: Today's consumer is seeking real, tangible value for every dollar they spend.
The auto industry has figured this out by balancing design style, technology features, efficiency, and performance at an array of price points that everyone can afford. Why are we not following suit? The smart builder could complement his current business with new rental models, delivering homes full of the same amenities and features as his latest for-sale homes—or even pursue development of leasing models, to change the whole value proposition of shelter for customers.
What about personalization? Let's be honest. The footprint of today's family is wildly different than that of the past, so why are many builders still offering homes that are "one size fits all?" We need to discern, build, and learn how to market and sell to new millennials, single parents, multi-generational families, and aging boomers with average incomes and differing values. People need homes that remain useful through various lifestyle changes. We need to take the idea of flexibility and adaptability to the next level and provide homes that can grow with them—not force them to move upon the threshold of every stage or milestone in their lives. We need to dig much deeper into each buyer segment and come up with solutions that serve each one, not everyone. For millennials, it may be affordability and technology; for boomers, it may be comfort and security; for the vast middle, who really knows?
The Builder Need: Profitable business solutions.
Builders face pressures that were unfathomable a generation ago. Sure, the industry remains incredibly diverse and localized, but those facts are exacerbated by a socially vocal customer armed with cable-TV knowledge and Twitter feeds; more stringent building codes and standards that challenge internal productivity and customer affordability; and a host of post-Recession regulations that hamper innovation.
And then there's labor. We simply don't have the labor force to build the number and types of homes we need in the marketplace—it's a MASSIVE problem! With an aging workforce and a limited—and perhaps uninterested—pool of young talent to engage, it's certainly no secret that labor is a huge threat to our industry's prosperity. As we mentioned in our recent BUILDER Online blog, "Our Problem, Our Solution," we must look to innovation to help us address this—both to bring new people such as women and returning military into the industry and to examine more integrated design processes, product systems, and mass-customization assemblies to reduce the amount of skilled labor required on site.
The Environment Need: Climate change and sustainability.
It can no longer be argued that the things we have relied on in the past are dwindling at the source and from regulation: energy from fossil fuels, abundant land, clean air and water, and climate stability. If we are going to leave a sustainable world for future generations while we accelerate toward 10 billion people sharing the earth, we need to get serious about innovation to conserve what remains and come up with new sources that supplement and eventually replace the old ones. Homes are critical elements on this sustainability chessboard, and at IBACOS, our Homes That Give BackTM initiative proposes a model that replenishes instead of depletes resources—a reversal of fortune that is both technologically possible now and, we think, something today's market will embrace.
So, there are some big needs and some sizable challenges. But huge opportunities will abound for people and organizations who can think differently, take bold steps forward, and lead the way into the future. That's the HIVE discussion – register now to take part!